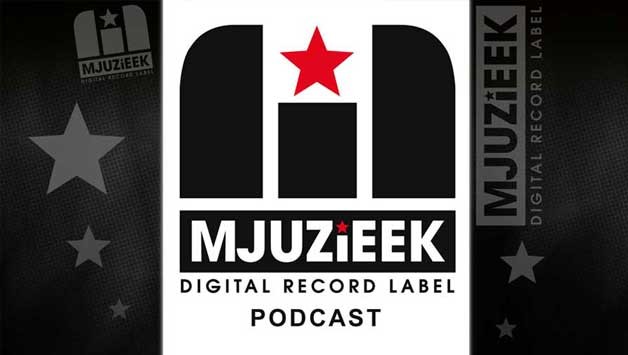 Mjuzieek Digital – Podcast 01 (Guest Mix: Luis del Villar)
Podcast: Play in new window | Download (Duration: 1:59:09 — 109.1MB)
Subscribe: RSS
Welcome to this 2 hours set to open the offcial Mjuzieek podcast. All tracks included are released or are gone to be released by our label.
This podcast has two parts. The first one a guest mix by Luis del Villar (Ibiza Sensations podcast) and the second part by label owner Roland Bartha aka Pray for More.
Enjoy the session !!
Tracklist Luis del Villar:
01 Matta Clan feat. Ivan Gargiulo – All Right (Original Mix)
02 Matt Sanchez – Flauta Maya (Original Mix)
03 Coqui Selection & Sergio Falomir feat. Keri – Send The Call (Pray For More's in Love with Mjuzieek Remix)
04 Sami Dee & The Flamantic Orchestra – We're Comin' From Chicago (Sami Dee's Sunday Afternoon Mix)
05 Audiowhores – Sometimes (Pray For More's In Love With Mjuzieek Remix)
06 Nathan Lee – Bourgie! Bourgie (Original Mix)
07 Jetro & Pray for More feat. Big John Whitfield – Rain Dance (Jorge Montia Marfil Remix)
08 K-Klass & Reza – Let The Freak (Original Mix)
09 Pray For More feat. Annette Taylor – This Time Baby 2012 (Soul Avengerz Remix)
10 Nervous Kid – Philly Groove (Original Mix)
11 Jay C & Pray For More – Jibaro (Albert Aponte El Jibarito Remix)
Tracklist Roland Bartha aka Pray for More:
12 Matt Sanchez – Flauta Maya (Souljackerz Remix) / Mjuzieek Digital
13 Souljackerz – Release Me (Original Mix) / Mjuzieekal Education Digital
14 Paul Gardner – Music's Got Me High (Soul Avengerz Soda Mix) / Mjuzieek Digital
15 Sami Dee & The Flamantic Orchestra – We're Comin' From Chicago (Alfred Azzetto Remix) / Mjuzieek Digital
16 Jorge Montia – The Preacher (Original Sunday Morning Mix) / Mjuzieek Digital
17 Garrett & Ojelay – Jack That (Original Mix) / Mjuzieek Digital
18 Pray for More feat. Annette Taylor – This Time Baby 2012 (Mike Newman & Deep Junior Remix) / Mjuzieek Digital
19 Jay Santi – High Society (Original Mix) / Mjuzieekal Education Digital
20 Nathan Lee – Funky Sensation (Original Mix) / Mjuzieek Digital
21 Grayson P – Dancin' On The (Original Mix) / Mjuzieekal Education Digital