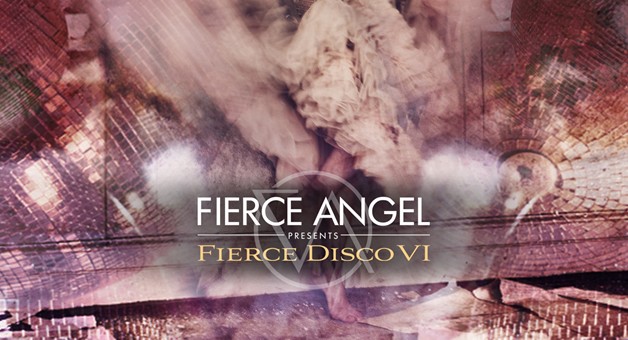 Fierce Angel Presents Fierce Disco VI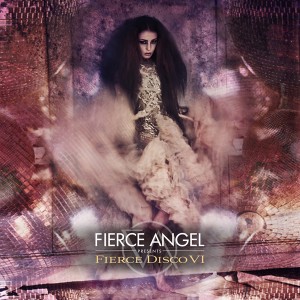 Fierce Angel is the record label and event company from Mark Doyle the creator of the world famous Hed Kandi & Stereo Sushi. Fierce Angel champion only the finest and fiercest house music and have released over 25 compilations and 30 artist EP's. The syndicated radio show is now broadcast in the UK on Gaydio, Jemm1, SauceFM & Unity plus over 25 stations worldwide
Fierce Disco is the most popular of all Fierce Angel releases and now presents it's 6th release in this eagerly awaited series. This is the signature sound of Fierce Angel, full on vocal house anthems with more than a hint of disco & funk. This has been the sound championed by Mark Doyle since the very early days of Hed Kandi and is often copied but never bettered!
Fierce Disco VI includes tracks by The Freemasons, The Brand New Heavies, Timmy Vegas, The Fierce Collective, Kris Menace & Eric Kupper. Stand out tracks on the compilation including forthcoming tracks from Fierce Angel "Let Your Soul Be Your Pilot" by The Fierce Collective ft Peyton, "Another Universe" by Jolyon Petch, & "I've Got You Funkin" by Timmy Vegas. Fierce Disco also includes another 8 exclusive tracks including unreleased anthems from Paaniq, Alf Tumble & Fibes Oh Fibes.
This is the first Fierce Angel release to feature the stunning all new artwork from fashion photographer Luke Woodford. Lukes work has been exhibited by Vogue, and his clients include numerous high end couture designers. The images include the amazing couture of Inbar Spector and hair and make-up from Karla Powell. Our Fierce Angel on this particular shoot was Tess Dimos.
Fierce Angel have an extensive tour planned to promote Fierce Disco VI. Over the next few months you can find Fierce Events in Taiwan, Hong Kong, Canada, Indonesia, Bulgaria, Brighton, Scotland & Birmingham.
As always the compilation is present on both CD & digital formats. The CD features 24 full length tracks unmixed in luxury packaging. The digital download is available in two formats the Silver Edition which is only available on Itunes featuring 24 tracks in the mix and the Gold Edition which is available on all download sites and includes 24 full length tracks and two DJ mixes from Mark Doyle.
Full Fierce Angel Promo Advert :
Mark Doyle, Luke Woodford, Karla Powell & Tess Dimos are all available for comment or interview & copies of Fierce Disco VI are available as competition prizes.
Please Email : kate@fierceangels.com
Fierce Angel Presents Fierce Disco VI
Complied by Mark Doyle
1. Brand New Heavies – Sunlight (Extended Album Mix)
2. Dave Davis Ft. Skye – Changed (Kolombo Remix)
3. Artful & Ridney Ft. Terri Walker – Missing You (Ridney Re-Work)
4. Eric Kupper – The Same Old Thing (Eric Kupper's Future Classic Mix)
5. Namy Ft. Stephanie Cooke – I'm Not Ashamed (I Need You) (DJ Meme Mix)
6. Strict Love Ft. Zan – Ain't No Man (Kinnys 70's Soul Revival Mix)
7. Auckland House Authority – Rise Up (Jolyon Petch & General Lee Mix)
8. Soulmagic – Someone Like You (Full Vocal Mix)
9. House Republic – Trapped (Extended Mix)
10. Timmy Vegas – I've Got Ya Funkin' (Funkin' Dub)
11. Jo Manji – Long Train (Original Mix)
12. The Fierce Collective Ft. Peyton – Soul Pilot (Fierce Collective Mix)
1. Alf Tumble & Halina – The Right Words (Original Mix)
2. The Str8jackets & Calvin Lynch – What's It All About (Original Extended Mix)
3. Paaniq – Never Look Back (Extended Mix)
4. S69 & Krista Richards – Can't Quit (S69 Wave Mix)
5. Doozy – Disco Chicks (Original Mix)
6. Freemasons – Bring It Back (Freemasons Mix)
7. Andrea Martini – Waiting 4 U (Original Mix)
8. Jolyon Petch Ft. Natalie Conway – Another Universe (Original Club Mix)
9. Mike Jolly & Soraya Vivian – In Between (Fierce Collective Club Mix)
10. Freemasons Ft. Joel Edwards – Dirty Organ (Extended Mix)
11. Fibes Oh Fibes – Cerahtonia (Lucas Nord Remix)
12. Kris Menace Ft. Black Hills – Waiting For You (Original Mix)
Purchase here:
iTunes Dj Unmixed Edition:
https://itunes.apple.com/gb/album/fierce-angel-presents-fierce/id666337274
Fierce Angel Store: