Want To Make Your Own MashUps and Bootleg Remixes?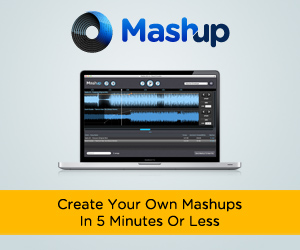 HouseMusicPodcasts has recently partnered with MashUp, a unique product from MixedInKey that allows you to create Mashup's, Bootlegs and Remixes within just a few minutes.
Mashup software helps you create 100% harmonically-compatible mashups and will eliminate key clashes.
MixedInKey Mashup software will help you beatmatch tracks and save your results to new MP3 files. Add as many tracks as you want, and even create your own podcasts in it.
The software is for both Windows and Mac operating systems. To find out more about this fantastic software, click here
Below is an example of what you can do with MashUp

Check out this short video which shows you how to use the software!