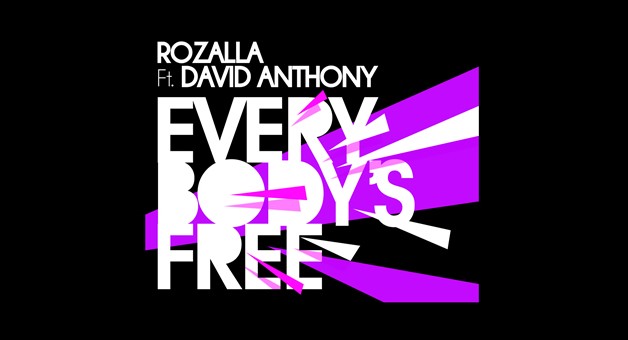 New Release Rozalla Ft David Anthony – Everybody's Free
Rozalla first began performing at the young age of 13 years in her native country Zambia, singing in clubs/events and singing on a national children's TV show.
While still in her teens she relocated to Zimbabwe where she fronted various R&B cover bands before beginning her own recording career with a resultant five number one hits on that nation's chart.
In 1988 an English producer and manager Chris Sergeant brought Rozalla to London placing her with the Band of Gypsies, a production duo consisting of Nigel Swanston and Tim Cox, who produced her most successful singles and her debut album.
Her first UK single 'Born To Luv Ya' became a club hit in 1990, but Rozalla's career really took off when the dance anthem 'Everybody's Free' (To Feel Good), reached number 6 in the UK Singles Chart in 1991.
The single became a Top 10 hit in many European countries soon afterwards and reached the Billboard Top 40 the following year.
It was later included on her dance-heavy debut album Everybody's Free, which peaked at number 20 in the UK Albums Chart and went silver.
After touring with Michael Jackson, opening all of his performances on the European leg of his 'Dangerous' tour and several other charting singles, Rozalla enjoyed UK Top 20/US Top 100 success in 1994 with her cover of ' I Love Music', the theme song to the film 'Carlito's Way'.
20 years on and looking no older than the day she first released the single, she was approached by Beauty Entrepreneur and Record Executive Damien Zannetou of well established brand 'Anesis Salon, Spa and Clinic'.
Looking for a personality to front his new line of anti-ageing skin care products, with the establishment of his new record company 'Anesis Records' and a strong love for Rozalla and the single which he grew up on in the 90′s, he decided to approach her to re release the single with a more fresh and cutting edge up to date version.
Rozalla became his first signing, the single was re produced by chart producer David Anthony and 'Everybodys Free 2013′ was re-born.
The track has been licensed all over the world to a number of international territories both in Europe, Asia, the US and South Africa and independent labels and majors are all fighting over territories. There has never been such a stir.
The video was shot in Ibiza in May 2013 and was screened for the Cafe Mambos Opening Party of the season with Jonathan Digweed headlining the night.
With a string of tours lined up and a number of radio and television interviews on there way to discuss her come back single, future releases and the endorsement of the Anesis Skin Care range, 2013 looks like its set to be a great year for Rozalla and everybody else to feel good.