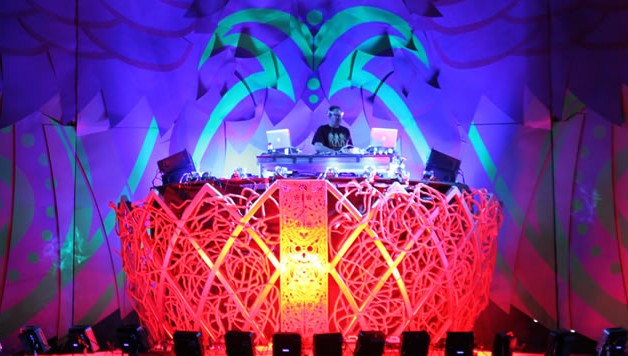 UMEK delivers a proper dose of techno to EDC headliners
They say save the best for last and that was the case on this year's sold-out EDC Las Vegas. Apparently this year the promoter decided to educate the fans, or "headliners" as they called them this year, and introduce creme-de-la-creme choice of world class techno DJs to the crowd under the main stage.
UMEK played an unforgettable set, not even slightly soften up for a more mainstream oriented public and they seemed to enjoy it very much. According to live feedback on social media, UMEK delivered one of the most memorable sets of the whole festival, featuring some of the fresh hits from his gourmet imprint 1605.
This was the Slovenian DJ's second appearance on an Insomniac's main stage this year and there are some to follow. Apparently America is getting its share of the avant-guarde in 2013 directly from main stages across the country.
Latest UMEK releases:
Parov Stelar All Night (UMEK Remix) [1605] / http://snd.sc/1azMrts
UMEK & Spektre Klaxon [1605] / http://snd.sc/13EThdE
UMEK & Mike Vale Fluid Feel [Toolroom Records] / http://snd.sc/ZlUMif
UMEK Love To Dance [Toolroom Records] / http://snd.sc/ZrK0Hl
UMEK & Pleasurekraft Korea [1605] / http://snd.sc/Xg1Xrd
Latest 1605 releases:
David Amo, Raul Mezcolanza, Julio Navas – We Are Back EP [1605] / http://snd.sc/11K1tcj
Eric Sneo feat. Chris The Voice System [1605] / http://snd.sc/11swNuT
Groovebox Rock That Sh*t [1605] / http://snd.sc/11p5buM
Parov Stelar All Night (UMEK Remix) [1605] / http://snd.sc/17fRu6a
VA 1605*5 [1605] / http://snd.sc/13GJFis