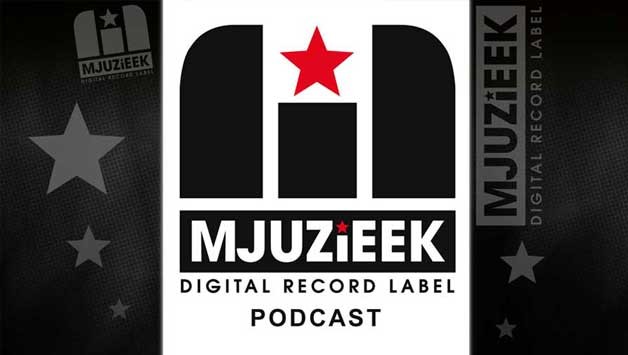 Mjuzieek Digital – Podcast 02 (Label Mix: Pray for More)
Podcast: Play in new window | Download (Duration: 2:02:50 — 112.5MB)
Subscribe: RSS
Welcome to part 2 of the offcial Mjuzieek Digital Records podcast. All tracks included are released or are going to be released on our labels Mjuzieek Digital and Mjuzieekal Education very soon.
This podcast has two parts, with a total of 120 minjutes. The first part is a special 60 minutes Mix by Pray for More, including only tracks taken from the brandnew Mjuzieek Digital compilation "BALEARIC BEATS – VOLUMEN UNO" (Out Now at www.traxsource.com) and the second part, again a 60 minutes Label Mix by head honcho Roland Bartha aka Pray for More, features mostly unreleased tracks and mixes from the label, ranging from Latin House to more pumpin' Disco vibes!
Enjoy the session !!
Tracklist BALEARIC BEATS – VOLUMEN UNO Special Mix by Pray for More:
1. Bigboss – En los Pueblos (Original Mix)
2. Raul Cremona – Your Thang (Original Mix)
3. Jay C & Pray For More – Jibaro (Albert Aponte's El Jibarito Remix)
4. Albert Aponte – Dulce Lamento (Original Mix)
5. Bigboss – Ahora Si (Original Mix)
6. Gerald Henderson & Dj Haro – Echao Pa Lante (Original Mix)
7. Gerald Henderson, D.F.K., N.D.N.A. – Hermanos Latinos (Original Mix)
8. Souljackerz – Ti Fi (Original Mix)
9. Matt Sanchez & Dany Cohiba- The Sheakerz (Original Mix)
10. Matt Sanchez – Flauta Maya (Original Mix)
11. Nervous Kid – Chico Nervioso (Origin Mix)
Tracklist LABEL MIX by Pray for More:
12. Jose Sousa – Oye Como Va (Bigboss Remix)
13. Reza – Que Pasa (Original Mix)
14. Soul Avengerz – Music's Got Me High (Roger Williams & Dan Grooves Remix)
15. K-Klass & Reza – Let The Freak (Lauer & Canard feat. Greg Note Remix)
16. Jay C – And The Music Began To Play (eSUQIRE NuFunk Remix)
17. Grayson P – Dancin' On The (Original Mix)
18. Jay Santi – High Society (Original Mix)
19. Pray For More ft. Annette Taylor – This Time Baby 2012 (Dirty Freek, Frater & Stent "Anthem" Mix)
20. Garrett & Ojelay – Jack That (Original Mix)
21. Grayson P – Can U Believe (Original Mix)
22. DJ Zimmo – Get Up & Groove (Original Mix)
Enjoy the trip!