AVICII: MixMag Interview Q&A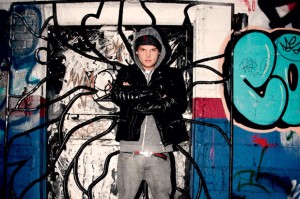 In a recent interview with Mixmag, Avicii tells us that all the girls are definitely a perk to his job, but its hard on his personal life.
When teasing him that he could probably wear a sombrero on stage and girls would still come flocking, he said: "It's definitely a perk that comes with the job. Being a DJ is hard on your personal life, though. I never get to see my friends and family.
"I play over three hundred shows a year, and people are depending on me to show up and perform well. I can't complain though, I love doing what I do."
In the interview, he also tells us about what he thought of that Molly comment from Madonna during his performance at Ultra. "To be honest I didn't care at all, and I don't think people should take it too seriously.
"I've never done any drugs, but being an electronic music producer I can't really be completely anti. Everyone has their own life and they can do whatever they want."
There's more where that came from. The superstar DJ also tells us about his hair, Tiesto bromance and what he says to his cynics. Read the full Q&A interview here.
Source: http://www.mixmag.net