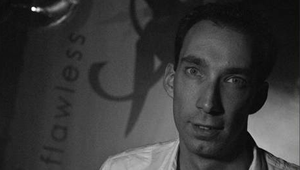 Mark Masters
Published On February 18, 2013 |
Artists
DJ Mark Masters 2009 Biography:
Mark Masters got involved in music from an early age, which started back in 1994 at a friend's house listening to Jungle and Happy Hardcore. After many late nights spent listening to local pirate radio stations it inspired him to buy his first set of turntables, by the age of 16 he had taught himself how to mix. Through many late nights and hundreds of hours practicing behind the decks, Mark gained guest DJ spots at local venues and rapidly gained his unique way of mixing records.
By the late nineties Mark saw his career moving forward playing Retrospective House & Trance, not only in local bars & clubs but he also landed his first residence at his University which is where he had the opportunity of playing with a variety of top class DJs like: Judge Jules, Dave Pearce, Alfredo, Lottie, AJ Gibson, Dan Bailey, Jay Walker, Lisa Pin Up to name only a few and went back 2 back with Ariel resident at Fabric – London. Ariel quotes: "It was an inspiration to say the least, Mark is very talented… AWESOME"
Being the main resident DJ at University was a big step for Mark because he was DJing on some the biggest UK Tours at the time like: Godskitchen, Euphoria, Fabric, Slinky, Orange, Manumission to name but a few. Which of course raised the DJ profile and got more bookings across the UK and abroad.
In the mean time Mark got involved and worked with Reece Elliott's Wildchild which one of London's biggest club nights at the time and began to understand and learn about running clubs nights. By doing this he created his own night called Midnight Mass where he had his own residence in Winchester and did after parties for Homelands Dance Music Festival.
Some other achievements were:
*Winner of a DJ Competition at Gatecrasher in May 2004.
*Trance Runner-Up in Guy Ornadels – Future Talent Competition, 2003.
*Interviewed Live on Galaxy FM by Nick Riley & Andy Durrant for Nu-Breeds Upcoming Talent in the UK, 2004.
In 2003/4 Mark found himself playing more House Music and was slowly pushed away from Uplifting Trance. Mark goes on to say: "The timing was right for a new change, the sound was fresh & exciting and I saw with endless opportunities and challenges to come, which is great. A breath of fresh air so to speak"
Mark proceed to join forces with a Midlands based brand called 'Casafunk' which had a variety of world class House DJs week-in, week-out playing the best in what House Music had to offer. Mark created 'Casafunk South' which was a sub-brand, where he was hosting all different kinds of club/bar nights across London and the South of England.
At the same time Mark helped setup & create – SSRadioUk.com with his University friends, which is an online House Music radio station. Mark was a Promoter for SSRadio and Resident DJ with his own radio show called 'The Casafunk Mix' he had great pleasure of having world class Guest DJs on his radio shows from the likes of: Ron Carroll, Chris Lake, Ian Carey, Copyright, Hardsoul, Soul Avengerz, Hoxton Whores, Audiowhores, Christian Hornbostel, Sergio Flores to name but a few etc…
Mark was given a job offer at London's Ministry Of Sound in January 2007 from David Dollimore & Carl Hanaghan to become a New Music Scout in the A&R Department for Data Records.
Having been with Ministry he has collectively learnt and gained knowledge in this ever fast moving industry. Since Mark's time at MOS he has recommended many hit releases such as:
Alex Gaudino – Destination Unknown [Originally Rise Records in 2003] – Data Records
Peter Gelderblom – Waiting 4 – Data Records
Samim – Heater – Data Records
Eric Prydz – Pjanoo – Data Records
Steve Angello & Laidback Luke Feat. Robin S – Show Me Love – Data Records
After working with 'Casafunk' for 4 years he decided it was time to move onto another brand and saw an opportunity to join 'Lifted' where he was made Resident DJ in May 2008. With Mark wanting help the brand and push things forward he thought it would be a good idea to setup a online Radio station for the Lifted brand, given Mark's previous experience with other online radio stations, his took to this very easily.
Into 2009 and Mark has moved onto prepare and launch of the new Radio side of the Lifted brand as Radio Manger & Resident DJ. Lifted Radio launched 1st February 2009. The aim is to not only reach the brand to new audience levels and marketing for Lifted events but also to help other DJ's and Record Labels to get their music across to the world. The website delivers a free podcasting service where you can download Exclusive Mixes all free of charge.
Mark Masters has since left and walked away from the Lifted Brand due to misunderstanding and politics. (July 2009) "It's a real shame and a disappointment to everyone but some things will never change"
Mark has soon created his own Podcast website called: www.HouseMusicPodcasts.co.uk – and also setup his own events promotion called: Shakedown (website under construction)
More information about the move will come soon. Please check out his new website: www.HouseMusicPodcasts.co.uk
You can find Mark Masters new Radio Show: Deliverance – every other Wednesday, 8-10 PM GMT. (Coming Soon to HouseMusicPodcasts) and exclusive mixes/podcasts from himself and many other DJ's playing the best in what House Music has to offer…
Aims and ambitions to further his career – would be to make music, live long and prosper!
Music Played
Soulful / Funky / Electro / House Music
Website
http://www.markmasters.co.uk
Myspace
http://www.myspace.com/DjMarkMasters
Facebook
http://www.facebook.com/pages/DJ-Mark-Masters/83980539561
Twitter
http://twitter.com/MarkMasters
HouseMusicPodcasts
http://housemusicpodcasts.co.uk/category/mark-masters
UK Experience – Bar & Clubs:
Pacha – London
Ministry of Sound – London
House & Terrace – London
Turnmills – London
Inc Club – London
Inc Lounge – London
The Egg – London
Shillibeers – London
Riva – London
Babalou – Brixton
Storm – Southend
Gatecrasher – Sheffield
Godskitchen – Bermingham
Club V – Bermingham
Options – Leamington Spa
The Glass House – Coventry
Careys – Coventry
Kukui – Oxford
Essence – Kingston
Bar Risa – Reading
Mango – Reading
Matrix – Reading
The Fez – Reading
Aldershot – Funky End
Pantiles – Bagshot
Square – Camberley
HaHa – Guildford
Five & Lime – Guildford
Bar Med – Guildford
Bar Mambo – Guildford
Pews – Guildford
Remix – Woking
Vanilla – Windsor
Havana – Windsor
Mantra – Windsor
Indigo – Windsor
Yellow – Windsor
The Glass House – Farnham
Guildhall Tavern – Winchester
The Pussycat Club – Brighton
The Honeyclub – Brighton