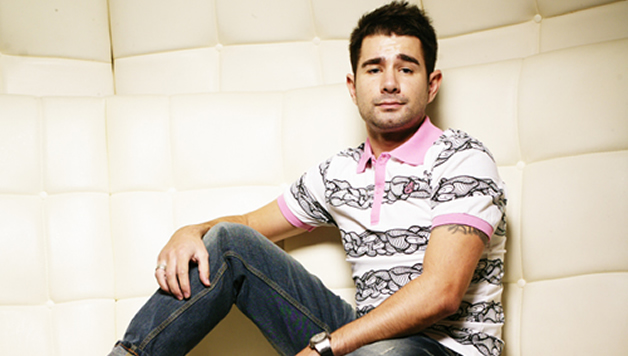 It was in 1997 when Grant Richards first started DJing, but vinyl had been a bigger part of his life long before that, a youth reared on classic Motown and raw funk driving a fascination with shiny black plastic. It would be 1999 that would become a pivotal year for Grant, a succession of opportunities leading him to the world of dance music in a more serious role. He was rapidly ensconced in the world of DJing, Promoting and Producing where he quickly ascertained a full time position at House heavyweight Kinky Malinki. It was here he would develop the essential talent in balancing these duties, not only for the benefit of himself but also for the brand that would forge his early identity.
Grant's enthusiasm for dance music is tangible, his image completely removed from the stone faced jock that remains unmoved by the music. When he DJs he really performs, allowing the music to move him just as frequently as the dancers who crowd in front of him, yet never losing concentration on delivering the end product to devastating effect. It's a passion and genuine love that makes him just as likely to be on the same floors he controls, spending countless hours shuffling his feet, adorned with a pair from his beloved sneaker collection, to the grooves and beats of the many DJs he admires.
The past few years have been a memorable experience for Grant, his lofty position at the elite of London's up and coming stars solidified. His versatility is imbued by his alluring knack of crafting some of the most diverse DJ sets around. Comfortable layering lush deep house numbers as part of intricately textured warm up sets, he's then equally as efficient in striking out the big room monsters for some peak time goodness. Never pigeonholed, he's built his reputation on across the board musical knowledge and a keen ear for translating this to dancefloor pandemonium, the core requisite of any great DJ.
This fact was recognized when he was nominated for best newcomer in the 2005 house music awards, alongside Dutch sensations Hardsoul and eventual winners the Shapeshifters. And as Kinky Malinki's resident he's traveled the globe bringing the kinky vibes to destinations as far flung as Jakarta, Singapore and Egypt's Pacha, an achievement further intensified by his pivotal role in the compiling and mixing of the Kinky Malinki series of compilations.
The past has already been glorious, but it's Grants future that really bubbles with glittering intent. With over 10 years of professional toil it is merely the start for a man who oozes passion for music, a DJ, promoter and producer who looks set to enrich the scene for a lot longer yet.
www.myspace.com/djgrantrichards