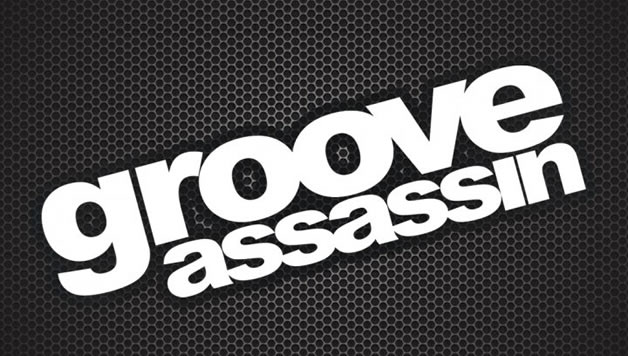 Groove Assassin
Published On February 19, 2013 |
Artists
GROOVE ASSASSIN BIOGRAPHY
Groove Assassin acclaimed and world renowned DJ / Producer Nick Moss from the North of England UK , Nick has been Djing 18 years and producing for around 14 years.
His high-quality production and remix work for labels including Defected, MN2S, Jellybean, Nite Grooves , Soul Heaven and many other world class imprints has positioned him at the forefront of the UK's house scene.
A passion for house music was the driving force behind Nick's enthusiasm for Djing and producing,
with inspiration from elements of , Disco , Funk , Jazz Funk , Latin , R n B , Soul , Early House to the diverse range of early 80's Breakdance & Electric boogaloo.
He is renowned for his inimitable take on House music, drawing inspiration from the old skool and fusing it with contemporary, innovative sounds to make his DJing style unique and fresh. Describing his music style as 'House- and everything in between. Sublimely blending soulful sounds with a host of other influences.
Nick's reputation continues to spread with furious speed throughout the right venues and cities , Nick has built up a solid reputation through his highly energetic and soulful DJ performances all around the globe, which have included some of the world's leading and most respected house music venues, including CIELO ( NYC ) where Nick played 6 exclusive nights as a warm up to Miami WMC 2004/2005/2006/2007/2008 , undisputedly the best house music club in USA possibly the world , home to residents and legends such as , Louie Vega (MAW) , Kevin Hegde ( Blaze ) , F. K. ( Deep Space ) and graced by many other leading international Dj's
www.cieloclub.com
Nick has also had the pleasure of gracing the turntables at many of Ibiza leading clubs including Pacha , Amnesia , El Divino , Es Paradis , Cafe Del Mar , Cafe Mambo, Savannahs & Martina Disco.
Nick has been playing at Pacha over the last 6 years , playing the opening parties at Pacha ( Funky Room ) for Defected , F**k me Im Famous , Def Mix , Pure Pacha , Subliminal , Yoshitishi , Flower Power , Ministry of Sound and Renaissance.
Nick can be seen Dj on the UK circuit at some of the hottest venues and parties including ,
Ministry of Sound , Soul Heaven , Moovn , Attic , The Loft , Traffic , Player Sessions , Dusted , Rhino , Neighbourhood , Papa Records and many others Nick has also toured such places as USA, Canada , Australia , Jakarta , Asia, Italy , Greece , France , Portugal , Bulgaria, Lithuania , Russia , Georgia , Austria , Ibzia and mainland Spain spreading his vibe and love of music to the masses
exhibiting his unique style of house ranging from soulful deep funky jackin house , disco tinged house and US garage and deep funky flavours. ..to peak time banging house.
GROOVE ASSASSIN Productions
Production wise Nick's latest projects include remixes & original productions for the worlds leading house music labels : Hed Kandi , Stereo Sushi , Defected Records , MN2S ,Ministry of Sound, Jellybean Soul , Nite Grooves , Tony Humphries's Tony Records , Home Records ,Fall Out Records , Rotgut Records , Tempogroove Records , Deep Haven , Sun Soaked Records ,Camio Recordings , Black Vinyl , Glasgow Underground , No Visa Records aswell as a whole host of original material and some of his trademark re-edits .
Nick Has released and had his music featured on labels such as :
DEFECTED RECORDS
STEREO SUSHI
HED KANDI
EL DIVINO RECORDS
MN2S
JELLYBEAN SOUL
NITEGROOVES
SOUL HEAVEN RECORDS
HOME RECORDINGS
FALL OUT RECORDS
DEEP HAVEN
SUNSOAKED
TEMPOGROOVE
NRK MUSIC
MINISTRY OF SOUND
SEAMLESS
APPLE FUNK
BOLSHEVIK
UK PROMOTIONS
AUDIOWHORES
WORD OF MOUTH
NU FAZE
ROTGUT
REELGROOVE
4th FLOOR RECORDS
LOOK AT YOU RECORDS
TRANSPORT RECORDINGS
BLACK VINYL RECORDS
GLASGOW UNDERGROUND
DEFENDER RECORDS
JAZZU
Websites & Links:
For Bookings Please Contact : info@grooveassassin.com
NEW WEBSITE COMING VERY SOON : www.grooveassassin.com
Myspace: www.myspace.com/grooveassassinmusic
Facebook: www.facebook.com/pages/Groove-Assassin/57101426704