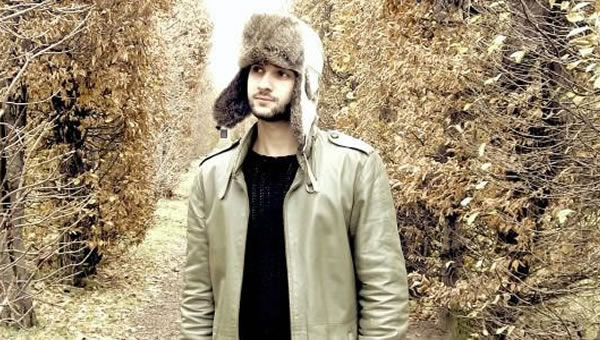 Gilbert Le Funk
Published On February 19, 2013 |
Artists
About Me:
Gilbert Le Funk was born in 1983 in the city of Madrid, Spain.
He's nowadays considered one of best and most elegant producers & Djs in Spanish house music scene.
Biography:
He's the founder of dance music label La Musique Fantastique, distributed on-line and exclusively on Traxsource. GLF also works for some record labels likes Catch 22, Ministry Of Sound, Housexy, MoD, Funktion, Connected Musik, Molacacho, Delecto,..
As a DJ, he has played in clubs from all over the world. His DJ performances does not leave anyone indifferent, being at the DJ booth well known for his magic sets in some really huge festivals like "Rock In Rio", and clubs around the world.
"London Work It Out, New York Work It Out, Madrid Work It Out, LA Work It Out, San Francisco Work It Out, Work It Out …"
With this speech, one's own DJ Disciple, the now famous "Work It Out" by that time became one of the underground anthems in Ibiza in 2006 and in 2007 handed over all borders. One of the best-known works of Gilbert Le Funk was producing uplifting version of Work It Out for Brooklyn's label Catch 22, with the voice of house-diva Dawn Tallman, thereby achieve conquer other territories and reach No. 1 at Hype Chart in the prestigious DJ Mag (UK). As anecdotal detail, the label Vendetta, in Spain marked in bold letter their version, but it was not in Spain, where it made its greatest success but in the UK. Music quality was nothing new to Gilbert Le Funk and this soulfuric bomb was a good proof of this.
"Work It Out" was played and charted massively by some of biggests Djs, from Pete Tong on his show on BBC, to Bob Sinclar, Erick Morillo and David Morales, being licensed by labels from Italy, France, Belgium, Germany, Spain and United Kingdom.
Later, in early 2008, MTV used his "Fantastique Remix", remix of LA Girls (original from Angel de Frutos, David Tort & DJ Ruff) to ambient American TV series The Hills, a success in prime-time with millions of viewers every day in USA.
Others succesful tracks from GLF are "Afrikantastique", which it includes a strong remix by David Tort, and "If" (with Dj Bee on the production and Kaysee on the vocals).
As a producer, therefore it's no surprise that he has caught the attention of succesful worldwide artists such as Rob Harris (guitarist of Jamiroquai), Eddie Amador, Bob Sinclar or Jacobo Rispa (Spanish Goya Awards' winner as best film director) among others.
Music Played
Deep, Soulful & Funky
Venues Played
Rock In Rio Music Festival (Madrid, Spain)
Pacha (Valencia, Spain)
Abraxas (Mallorca, Spain)
Minimal Cafe (Granada, Spain)
Chango (Madrid, Spain)
Castellana Ocho (Madrid, Spain)
Taboo (Madrid, Spain)
Sho-Cho (Dubai)
Dragon (Hermosa Beach, California)
Avalon (Hollywood)
Shag (Hollywood)
Forbidden City (Los Angeles)
Club Oh (Costa Rica)
Onda (Miami)
Indra Lounge (Miami)
Hotel Shelley (Miami)
Universal (Russia)
Pure Club (Jakarta, Indonesia)
Hugo's (Indonesia)
Websites