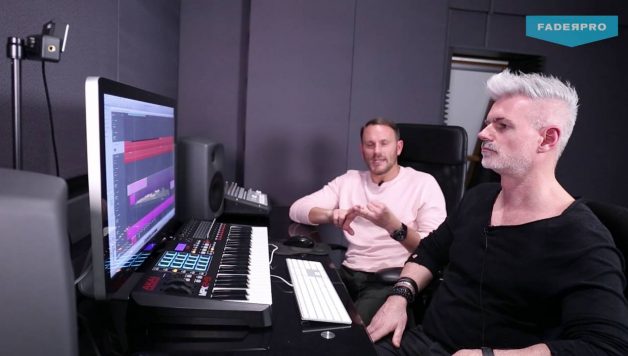 Learn How Mark Knight & D.Ramirez Made Downpipe
Our lucky website visitors at House Music Podcasts, can now have the opportunity to learn how to make music from the Pro's!
Have you ever wondered how Mark Knight and D.Ramirez made the anthem "DownPipe"?
Well we have something very special here for you…. We are proud to be able to offer our loyal House Music Podcasts fans an exclusive discount which will allow you to grab 10% off the below course.
PROMO CODE: PCSUMMER10
Below you will find a summary of the course, and a teaser video for you to take a look at. To purchase the course, simply add the above promo code into the checkout to immediately grab 10% off the listed price!
For more information please visit – https://www.faderpro.com/course/mark-knight-dramirez-downpipe
Course Outline
Whether on purpose or by accident, there isn't a producer out there that doesn't want to one day achieve the accredited acknowledgement from their peers & mentors that they have produced, an "Anthem".
What is an anthem? It's that record that stands the test of time year after year. It's that record that is played over & over again on every dance floor no matter where in the world. It's that special tune that everyone knows the lyrics to and is played by all genres of DJ's. Sometime's producers just get lucky with an idea, other times it's a well thought out plan but regardless and as quoted perfectly by Mark Knight, "The best records always feel so effortless".
We are very excited to bring you an in depth featured course showing how one of the most successful Toolroom releases was made and all through the lenses of their producers, Mark Knight & D. Ramirez. Join them as they dissect each section of, "Downpipe" from start to finish giving you a wealth of insight along the way.
This course takes you on the journey from conception to completion with an array of topics such as, how to achieve success with collaborations to common mistakes producers make before stepping into the studio, to successfully creating your own sound. From there, Mark & D dive into the building blocks that made Downpipe so special, from the meticulous choosing of each drum loop, to the bass and arrangement and mix down, to test driving the record for the first time Live in Ibiza and to the legendary involvement of Underworld writing & performing the vocals.
From the beginner producer to the advanced producer looking to goto that next level, this course is perfect for all. "I think it's important for myself and every producer out there to think BIG and that is what we did with creating Downpipe. We simply asked ourselves, Why not"? (Mark Knight)