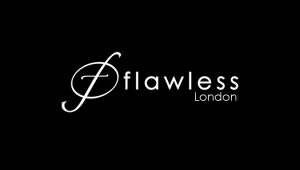 It has been about 7 years since Flawless first hit the London scene and they have certainly come a long way since their first party.
We use the word party because despite holding events at many clubs and bars, Flawless are determined to ensure that every event is a party… for the people. Yes, it is themed around a general love of all things house. Yes the resident and guest DJs can rock the crowd. Yes, they can have the crowd lingering on every build-up and breakdown. Yes, they manage to pick that luscious blend of known and new floor-fillers. Yes, they always leave the crowd screaming "ONE MORE!"
But, it is not just centered on the music, glorious though it is. Flawless know that all the right ingredients must be mixed in all the right measures to achieve that feeling of "Wow, haven't had a night out like that in ages. When is the next one?"
A good night out should encapsulate the experience from start to finish and the Flawless team always work hard to deliver in every aspect, minor or major, and they do it with class and consistency.
Their history can boast a wide variety of amazing party nights, from their initiation at London's Rose Bar, to venues in Central London including Café De Paris, Studio Valbonne, Pacha, Aquarium, Egg, Greenwich's 02 Dome plus branching out to the suburbs of Surrey & Kent, as well as their recently successful tour of Ibiza and a 2010 Summer long residency at Kanya Ibiza.
2011 residencies included, The White House, Pacha London, Noir Weybridge, The Funky End, Aquarium, Digital Brighton, Egg London, Linekers – Ibiza, Play2 – Ibiza, Tibu – Marbella and Buddha Beach – Marbella
2012 is set to be our biggest year to date our new venue Proud 2 at the 02 Dome and also our tour of Marbella & Ibiza.
Please visit www.flawlesslondon.com
Flawless is owned by 2 Directors – Steve Westover & Tom Upton.
STEVE WESTOVER – Visit Facebook
The Resident Dj and co-director of Flawless and has been the driving force behind the company since it was launched back in December 2004 and after many successful events has put the Flawless brand on the map.
TOM UPTON – Visit Facebook
Tom Upton, a resident Dj and co-director is the Flawless team's marketing expert and web site developer. The brains behind the Flawless UK websites, Tom has spent many long hours promoting our brand to a global scale. With a strong following and over 15 years of industry experience, our online presence is building daily.