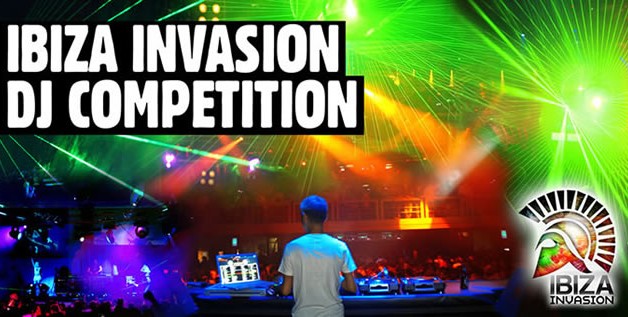 Ibiza Invasion Dj Competition 2013
This year we are running a competition for all budding Ibiza DJ's, giving the winner a chance to play on our 2013 Ibiza Invasion – Voted the number one Ibiza holiday. As well as playing on the Invasion itself, you will be put in contact with some of the best clubs on the island, and given the opportunity to prove your skills to them and work the season out there.
Thanks to our partnership with Invasion Jobs we can then help you to find work out in Ibiza for the summer, following in the footsteps of some of the islands biggest stars!!
To submit your entry, please upload your mix to Youtube, including the words 'Ibiza Invasion' in the title. Use the below image as the album cover when uploading the image: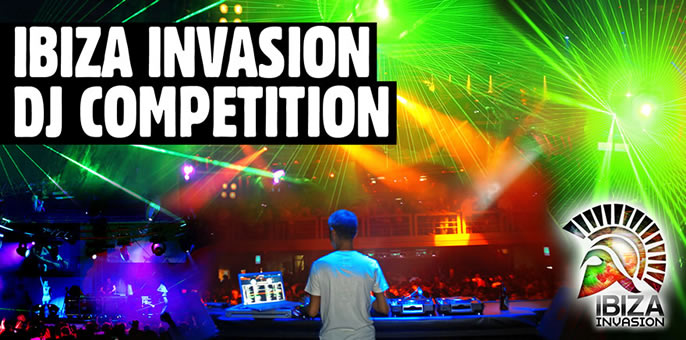 Once you have done this, you can submit your entry by emailing the link to [email protected] (Please note that we take view counts on youtube into account when judging and only videos with over 100 views will be considered for the event). The Deadline for entries is the 3rd of May so get them in as quickly as possible!! Feel free to also post the link to our Facebook page to help yourself get views!
Make sure to share the video with as many people as possible, and check out the prize below!
+   DJ slot on the Invasion Boat party in June to show Invaders why you were selected!!
+   Meet some of the islands top DJ's at our meet and greet session in IBIZA!
+   Opportunities to play at other clubs on the island and get yourself setup for a summer in Ibiza through Invasion Jobs.
+   Return flight to Ibiza
+   Accommodation in Ibiza for the Ibiza Invasion holiday
+   A ticket to all other Invasion events whilst in Ibiza
+   Unique networking opportunities with other Ibiza DJ's