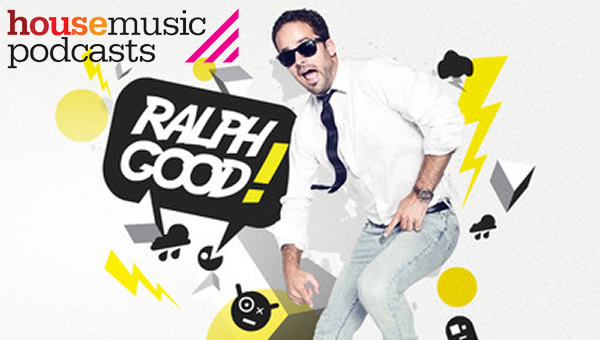 Ralph Good's – 2012 Recap: Over 80 Minutes of GOODness!
Podcast: Play in new window | Download (Duration: 1:22:11 — 75.2MB)
Subscribe: RSS
I was looking back on what I've worked on in 2012 and decided to do a Mix entirely made of my 2012 Productions.
And here it is: 80 minutes of GOODness! It's available for FREE DOWNLOAD.
Playlist:
01. Ian Carey & Timbaland ft. Rosette & Brasco – Amnesia (RALPH GOOD & Chris Gant Remix) – Spinnin Records
02. Inaya Day & DJ Eako – Superstar (RALPH GOOD & DJ Eako Remix) – Tiger Records
03. Tara McDonald – Give Me More (RALPH GOOD Remix) – Mercury/Universal
04. RALPH GOOD ft. Shena – In The Zone (Ian Carey Remix) – Tiger Records
05. RALPH GOOD ft. Polina Griffith – SOS (Tujamo Remix) – Tiger Records
06. Richard Grey & Plastik Funk – Rock It (RALPH GOOD Remix) – Tiger Records
07. Tune Brothers & Jolly – Knock On Your Heart (RALPH GOOD Remix) – Housesession Records
08. Luxure ft. Sharon May Linn – Swing It (RALPH GOOD Remix) – Luxury Trax
09. RALPH GOOD & Jamie Lee Wilson – Stop The World (Tradelove Remix) – Tiger Records
10. Ian Carey ft. Snoop Dogg & Bobby Anthony – Last Night (RALPH GOOD Remix) – Tiger Records
11. Erick Decks – Daft Disco (RALPH GOOD Remix) – Get Down Recordings
12. House Republic – Nuggetz (RALPH GOOD's Bad Boy Remix) – EGO Music
13. RALPH GOOD & Jollan – Sao Paulo Shuffle (Jacked Up Remix) – Hotfingers
14. RALPH GOOD & Futuristic Polar Bears ft. Marshall – Dance (Original Mix) – Tanzanite Records
15. RALPH GOOD – Anybody (Plastik Funk Remix) – Wazzup? Records
16. DJ Dealer – Chicago Love (RALPH GOOD's Bad Boy Remix) – Look At You Records