[PREVIEW] Sneaky Sound System – Friends (Norman Doray Remix) Modular Recordings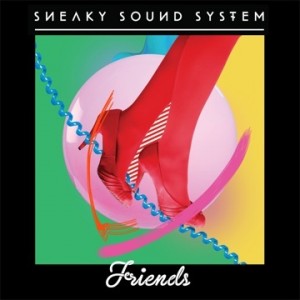 As we near the end to the Sneaky Sound System 'From Here To Anywhere' chapter, we think it appropriate to go out with an almighty bang. So here it is, a special remix package for their live show favourite, 'Friends'.
'Friends' is the quintessential Sneaky sound. Big drums, bigger synths and Miss Connie leading the entire thing like an angel with her halo in the wash. An ode to past-lovers it's one that will keep you firmly planted on the dance floor until sunrise. With remixes from a swag of talents, this release is by far the standout of the album.
Hot rubs from Norman Doray, Beni, Black Angus, Jonny Pow and Plastic Plates.
Released on Modular Recordings.