[PREVIEW] Something Good feat. Sansa – Before Dawn (Incl. The Shapeshifters Remix) Nocturnal Groove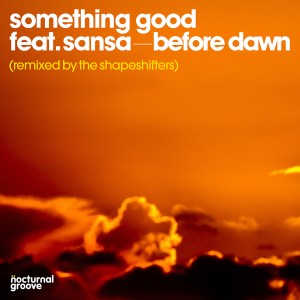 Something Good is actualy artist pseudonym of two Finnish producers. Hailing from Helsinki. Otto Yliperttula & Karolus Viitala has convinced Electronic Music Industry about their production skills since release of 'Ride' on Shapeshifter's Nocturnal Groove imprint.
2012 started for them insanely good. Following melodic remix for 'Minor Affair' and funk-fuelled, retro inspired keyboard house single 'Wannabe'. After the recent success of them Something Good come up with something completely different – a heartwarming big room smasher with a beautiful vocal performance from the upcoming singer Sansa. Remixed also by Nocturnal record label owner Shapeshifters!
A summer tune in it's core, this should provide the crowds with memorable moments lost on the dancefloor. Personally I'm crossing my fingers so hard for career of this duo cause of their unique sound.
This progressive beauty will be released 30 July on Nocturnal Groove record label
Original Mix

Shapeshifters Remix