[PREVIEW] Eddie Thoneick & Norman Doray – Celsius – Size
Eddie Thoneick & Norman Doray – Celsius – Size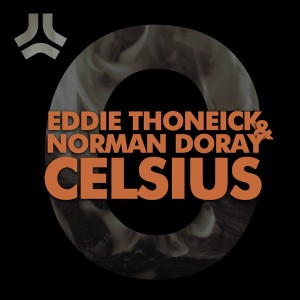 French DJ & Producer Norman Doray, recently has made an impact for 2012 so far! With the previous release 'Trilogy' which he made with Laidback Luke and Arno Cost. His solo track 'Leo' which was out earlier this year on Spinnin Records and massive remix for 'Lick It' by the heavy DJs/Producers Kaskade and Skrillex.
German DJ & Producer Eddie Thoneick, known worldwide for his hit record 'Stronger' started of the year with hit single 'If this Ain´t Love' which he collaborated with Subliminal boss Erick Morillo and Skin.
These two great artists have risen to the top of their field and certainly worked on something very special in the studio! 'Celsius' is definitely going to be a contender for tune of the summer with it's big main room riffs and festival sounds. It's one for us at House Music Podcasts for sure..
Released by: SIZE Records
Release/catalogue number: SIZE090
Release date: Jul 23, 2012
http://www.facebook.com/normandoray
http://www.twitter.com/normandoray
http://www.facebook.com/eddiethoneick
http://www.twitter.com/eddiethoneick