[PREVIEW] Alex Kenji Richard Dinsdale feat kandace ferrel stars in the sky [pyero remix] [hotfingers]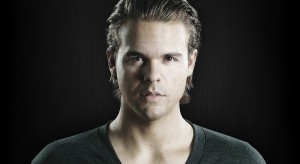 Croatia is one of the main hotspots where EDM music takes place these days! Having his roots in Croatia, Pyero is one of Croatia's most ambitious new production talents in electronic dance music.
Starting his career with building beats and bootlegs in his bedroom-studio he created his own style of house-music influenced by releases of David Morales, Rodger Sanchez, Armand Van Helden and later by the dj skills of Bad Boy Bill.
His debut single "Olé", was early supported by major djs like Chuckie, Bingo Players, Hook N Sling, Alex Kenji and Baggi Begovic. This success made Pyero quick a spoken name in the EDM scene.
Busy in the studio, Pyero fired up "Bura"! Named after the name of the heaviest wind that sweeps across the Balkan area, his second progressive smasher earned also great support by dj's like Gregori Klossman, Matisse & Sadko or Jesse Voorn.
Seemingly coming out of nowhere, these impressive production skills are on par with what we're hearing from some of the biggest acts in the EDM world.
Currently Pyero is working on his next single as well as remixing upcoming single for Alex Kenji on Hotfingers Records and the next single for Jean Elan ft. Cosmo Klein on We Play Records.
Release Date: 26 November 2012
Records: Hotfingers
Buy: beatport.com