[OFFICIAL PREVIEW] Bingo Players – Out Of My Mind [Hysteria]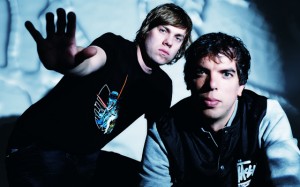 Bingo Players is a prominent Dutch Dance and Electro House duo, made up of Paul Baumer and Maarten Hoogstraten. They are best known for their hit song 'Cry (Just a Little)' which charted in the Netherlands, Belgium and the United Kingdom. Topping out 2011 with back-to-back bangers like 'Rattle', 'Mode' and 'L'Amour' along several well made remixes. Now guys returned to the industry with their new summer project, which was the first time played at Ultra Music Festival in Miami!
Named is 'Out Of My Mind', track has a big room lead followed by a classic Bingo Players signature sound of a bass mellow drop!
Available November 12th on Hysteria Records!