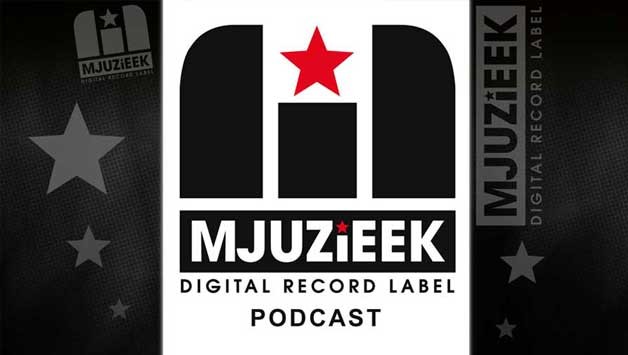 Mjuzieek Digital – Podcast 12 (Guest Mix: Roger Williams)
Podcast: Play in new window | Download (Duration: 1:56:56 — 107.1MB)
Subscribe: RSS
Welcome to part 12 of the offcial Mjuzieek Digital Records podcast. Lots of the tracks included are released or are going to be released on our labels Mjuzieek Digital, Mjuzieekal Education Digital and Soul Mjuzieek Digital very soon.
This podcast has a total of 120 minutes, mixed by 2 of our labels's artists, Roger Williams and Mjuzieek Digital Head Honcho Roland Bartha aka Pray for More! Roger Williams takes care of the first hour, while Pray for More serves the goods in the second hour, including lots of first plays and exclusives!
Tracklist Hour 1 by Roger Williams:
1. Mr Vasovski – I Get A Feelin (J Paul Getto Remix)
2. Roger Sanchez – Another Chance (Roger Williams & Mr Vasovski Remix)
3. Roger Williams – F**K The Music – (Original Mix)
4. Ridney & Ghosts Of Venice – Looking For You (Dupatronic Remix)
5. Mark Masters & Chris Neon feat. Inaya Day – Hold Your Head Up High (Original Mix)
6. Roger Williams – Get Up Stand Up (Original Mix)
7. Mattew Codek – Turn The Music (Original Mix)
8. Groovebox & Coqui Selection – Discofank (Original Mix)
9. Babysitters – Give Up (Original Mix)
10. Paul Gardner – Music's Got Me High (Old Skool Revival Mix) *** out now atwww.traxsource.com***
11. Flashmob – Need In Me (Original Mix)
Tracklist Hour 2 by Pray for More:
12. Rhythmic Groove – Don't Make Me Wait (Pray for More's in Love with Mjuzieek Remix)
13. Pray for More feat. Ceevox – Can't Fake The Felling (Pray for More's in Love with Mjuzieek Remix)
14. Rhythmic Groove – Right Side (Origin Mix)
15. Jay Santi – 30 Degrees (Original Mix)
16. Lindo Martinez & Mark Wilkinson – Making Moves (Original Mix)
17. Dani Vars – La Palma (Original Mix)
18. Martin Wright – Brass Konnection (Original Mix)
19. Dj Haro & David Abarca – Ready Too (Original Mix)
20. Nader Razdar & Coqui Selection – Como la Lluvia (Original Mix)
21. Reza – Que Pasa?! (Rio Dela Duna Vamos Remix)
Enjoy!?