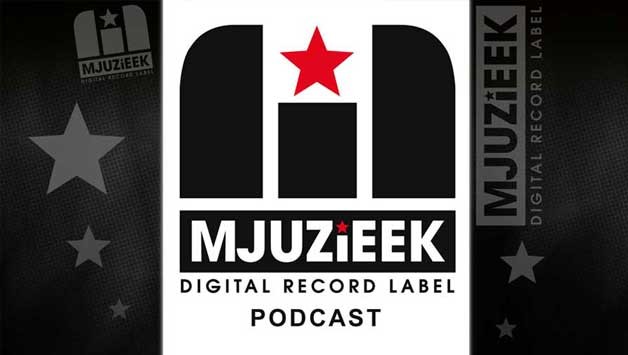 Mjuzieek Digital – Podcast 07 (Guest Mix: SOULJACKERZ)
Podcast: Play in new window | Download (Duration: 2:00:15 — 110.2MB)
Subscribe: RSS
Welcome to part 7 of the offcial Mjuzieek Digital Records podcast. All tracks included in the second hour of the show are released or are going to be released on our labels Mjuzieek Digital and Mjuzieekal Education very soon.
This podcast has two parts, with a total of 120 minutes. The first part is a 60 minutes guest Mix by our label's artists Souljackerz including lots of tracks from Mjuzieek Digital and Mjuzieekal Education Digital. The second part is a Label Mix by Mjuzieek Digital head honcho Roland Bartha aka Pray for More, showcasing the more funyk & Disco side of the label, with some great and exclusive vibes!
Enjoy the session !!
Tracklist GUEST MIX by SOULJACKERZ
1. Azedia – Filthy Habit (Souljackerz Remix)
2. Gypsy – Trance You (Souljackerz Mix)
3. Souljackerz – Remind Me (Original Mix)
4. Souljackerz – Runnin Circles (Original Mix)
5.. Benji Candalerio – Ready For Love (Souljackerz Mix)
6. Souljackerz – Ti Fi (Original Mix) *** out now at www.traxsource.com***
7. Souljackerz – Fanfare Del Toro (Original Mix)
8. Souljackerz – Release Me (Original Mix) *** out now at www.traxsource.com***
9. Jay C & Pray For More – Jibaro (Souljackerz Mix)
10. Garrett & Ojelay – Rhumba Catalana (Souljacklerz Eivissa Mix)
11. Tilley & Killawattz feat Selma Sound and Paul Hazel – Let's Play (Souljackez Mix)
12. Matt Sanchez – Flauta Maya (Souljackerz Mix)
Tracklist LABEL MIX by PRAY FOR MORE:
13. Rhythmic Groove – Don't Make Me Wait (Pray for More's in Love with Mjuzieek Remix)
14. Funky Truckerz – Bionic Beat (Original Mix)
15. KillerBeatz – This Time Disco (Original Mix)
16. Nathan Lee – Funky Sensation (Original Mix)
17. Grayson Price – I Got You (Original Mix)
18. Manjit – Your Love (Club Mix)
19. Manyus & Soulbeats_Miracle of Love (Manyus Electrodeep Remix)
20. 2 Good Souls – Juicy (Original Mix)
21. Reza – Que Pasa! (Jerry Ropero & Mary Amado Remix)
22. Nathan Lee – Help Me!!! (Original Mix)
Enjoy the trip!