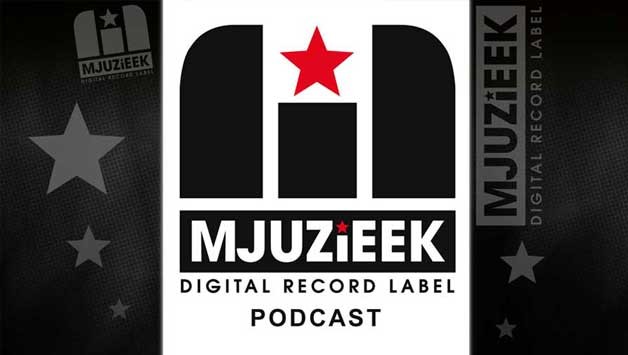 Mjuzieek Digital – Podcast 06 (Guest Mix: Rude Vinyl)
Podcast: Play in new window | Download (Duration: 1:53:38 — 104.1MB)
Subscribe: RSS
Welcome to part 6 of the offcial Mjuzieek Digital Records podcast. All tracks included in the second hour of the show are released or are going to be released on our labels Mjuzieek Digital and Mjuzieekal Education very soon.
This podcast has two parts, with a total of 120 minutes. The first part is a 60 minutes guest Mix by our label's artists Rude Vinyl, including lots of tracks from Mjuzieek Digital and Mjuzieekal Education Digital. The second part is a Label Mix by Mjuzieek Digital head honcho Roland Bartha aka Pray for More, showcasing the more Underground side of the label, with some great and exclusive vibes!
Enjoy the session !!
Tracklist GUEST MIX by RUDE VINYL:
1. Jay Santi – High Society (Original Mix) *** out now at www.traxsource.com***
2. Rude Vinyl – Hand in Hand (Original) *** out now at www.traxsource.com***
3. Babysitters – Feelin Better (Original Mix)
4. Souljackerz – Cant Get Enough (Babysitters Remix)
5. Kid Shakers feat. Alexandra Prince – Sending All My Love (Original Mix)
6. Garrett & Ojelay – Jack That! (Original Mix)
7. The Shapeshifters – Lolas Theme 2012 (eSQUIREs Disco Loop Remix)
8. Dirty Freek – Someday (Frater & Stent Remix)
9. Pray For More feat. Annette Taylor – This Time Baby 2012 (Dirty Freek, Frater & Stent Anthem Remix) *** out now at www.traxsource.com***
10. Jorge Montia – The Preacher (Coqui Selection Remix) *** out now at www.traxsource.com***
11. Crazibiza, Olav Basoski – On the Run (Mike Newman & Antoine Cortez Disco Dub)
Tracklist LABEL MIX by PRAY FOR MORE:
12. Souljackerz – Running Circles Original Mix)
13. Manyus & SoulBeats – Miracle of Love (Pray for More's in Love with Mjuzieek Remix)
14. Manjit – Your Love (Club Mix)
15. Sami Dee & The Flamantic Orchestra – We're Comin' From Chicago (Sami Dee's Redvival Zone Mix)
16. K-Klass & Reza – Let The Freak (Soul Avengerz Remix) *** out now at www.traxsource.com***
17. Jay C – And The Music Began To Play (eSQUIRE NuFunk Remix)
18. Rhythmic Groove – Don't Make Me Wait (Coqui Selection Remix)
19. Cole Jonson – Underground (Original Mix)
20. Matt Sanchez- La Flauta Maya (Dany Cohiba Remix)
21. Matt Sanchez – Ibiza Beach (Original Mix)