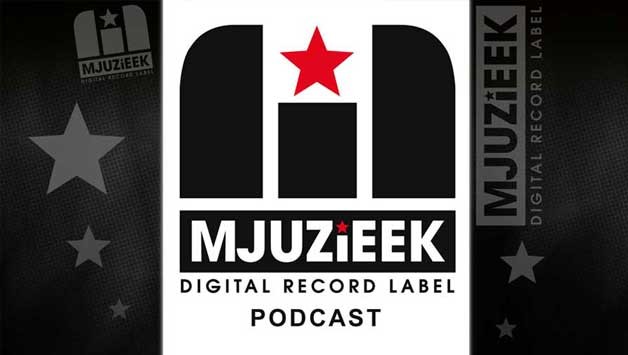 Mjuzieek Digital – Podcast 03 (Guest Mix: Coqui Selection)
Podcast: Play in new window | Download (Duration: 2:01:10 — 111.0MB)
Subscribe: RSS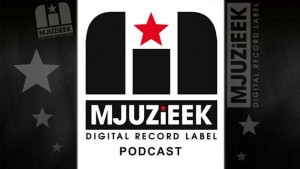 Welcome to part 3 of the offcial Mjuzieek Digital Records podcast. All tracks included in the first hour of the show are released or are going to be released on our labels Mjuzieek Digital and Mjuzieekal Education very soon.
This podcast has two parts, with a total of 120 minutes. The first part is a 60 minutes Label Mix by Mjuzieek Digital head honcho Roland Bartha aka Pray for More, and features mostly unreleased tracks and mixes from the label, ranging from Oldskool House to Deeper House vibes and some soulful vocal gems! The second part is a guest mix by Mjuzieek Digital artist Coqui Selection from Valencia, who shows us, that he is not only an oustanding producer and remixer, but also a fantastic and very versatile DJ!
Enjoy the session !!
Tracklist LABEL MIX by Pray for More:
1. Bibi pres. Kongas Motel Project – Feel The Love (Original Mix)
2. Soul Avengerz – Music's Got Me High (Soul Avengerz Oldskool Soda Mix)
3. Sami Dee & The Flamantic Orchestra – We're Coming From Chicago (Alfred Azzetto Remix)
4. Manyus & Soulbeats_Miracle of Love (Micky Falcone &
5. Souljackerz – Can't Get Enough (Original Mix)
6. Rude Vinyl – Hand in Hand (Original Mix)
7. Bibi pres. Kongas Motel Project – Piano (Original Mix)
8. K-Klass & Rezy – Let The Freak (Bibi's Back To The Red Zone Remix)
9. Pray for More feat. Lois Zarculea – Turn The Beat Around (ReWire Remix)
10. Jose Sousa feat. Mr. Maph – Superstition (Sami Dee's Flamantic Remix)
Tracklist GUEST MIX by Coqui Selection:
11. L.O.S.H. – Nothing Can Come Between Us (Grant Nelson Remix)
12. Kenny Ground – Groove On (Original Mix)
13. DJ Kone & Marc Palacios – Bakiriba (Original Mix)
14. Darryl Green feat.Shena – The Tears in my Eyes (Original Mix)
15. Tim Andersen – Baila Mas (Original Mix)
16. Dario Nunez & Sergio Gallegos – Calinda (Original Mix)
17. Dr. Alban – Sing Hallelujah (Jon Flores Private Mix)
18. Glamsta feat Candela – In the Gettho (DJ Chus Remix)
19. Juan Diaz, Coqui Selection & Jorge Montia – One Day (Original Mix)
20. Kid Shakers – Be whit You (Original Mix)
21. Latin Groover – La Vida (Original Mix)
22. Morris T – Folk Song (Original Mix)
23. Nader Razdar – Brazil That Feeling (Coqui Selection Remix)
24. Disko Zoo All Stars – Are We There Yet (Original Mix)
25. Toris Badic – Alto Mare (Original Mix)
26. Pirupy – Party Non Stop (Original Mix)
27. Antoine Cortez – Sometimes (Original Mix)
28. Gianni Coletti vs. Keejay Freak – Another Star (Yves Murasca Remix)
29. Seamus Haji & Cevin Fisher – I Love The Music (Manuel de la Mare Remix)
30. Alex Denne – Mowambe (Original Mix)