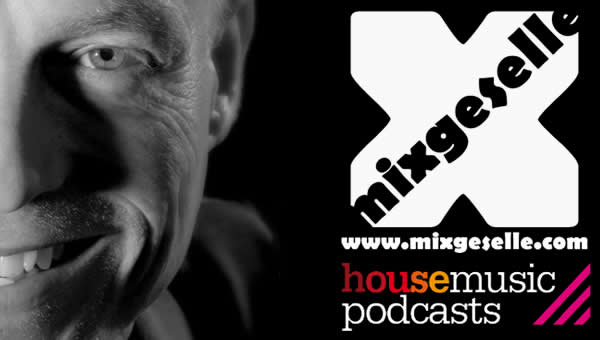 Mixgeselle – Weekend Warm Up Show 300
Podcast: Play in new window | Download (Duration: 59:31 — 108.9MB)
Subscribe: RSS
300 editions, almost 6 years on air – time to throw a BIG party! I got
amazing help from artists, producers and record companies for this special
edition and so I am able to present plenty of Weekend Warm Up exclusives –
on air for the first time, only on the Weekend Warm Up Show. Thanks a lot
John Gold/Beat Canteen Records, Mark Masters & Funky Truckerz, Discotizer,
Jolyon Petch and Fierce Angels Records, Mike La Funk and Rachel Ellektra
for your lovely support. No favourite this weekend – all of them are
brilliant!
Chill your drinks, put on your dancing shoes and party with mixgeselle –
thanks for tuning in!
*The Tracklist:*
1. Alex Barattini Ft. Baby Rey – Mambo (Outwave Mix)
2. marm-E-duke Feat SJC – Feeling Good (Original Club Mix)
3. DJ Satellite & Marlena – My Love (John Gold Remix) ***WWUP EXCLUSIVE***
4. Mark Masters & Funky Truckerz – Get On Tha Floor ***WWUP EXCLUSIVE***
5. Discotizer – I Got You (Club Mix) ***WWUP EXCLUSIVE***
6. Jon Fitz Vs. Frater & Stent – Disco Biscuit (Original Mix)
7. Fibes, Oh Fibes! – Cerahtonia (Lucas Nord Remix)
6. Jon Fitz Vs. Frater & Stent – Disco Biscuit (Original Mix)
7. Fibes, Oh Fibes! – Cerahtonia (Lucas Nord Remix)
8. Jolyon Petch Ft. Natalie Conway – Another Universe (Denzal Park Club Mix)
9. Supafly – Let's Get Down (Federico Scavo Remix)
10. Flash Brothers & Khushi Soni – Home (Original Mix/StoneBridge Re-FX)
11. Mike La Funk & Colonel Red – Wake Up (Something Good Remix) ***WWUP EXCLUSIVE***
12. Rachel Ellektra ft. Bobbi Depasois – I Need You (Extended Mix) ***WWUP EXCLUSIVE***