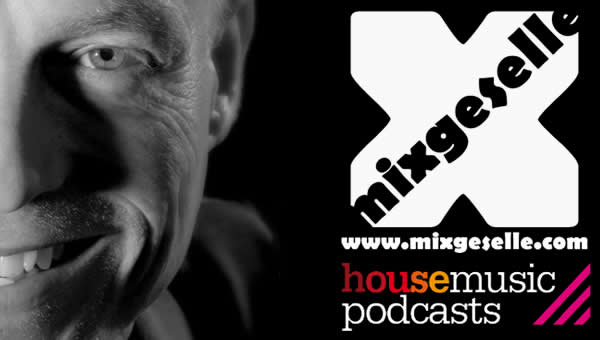 Mixgeselle – Weekend Warm Up Show 295
Podcast: Play in new window | Download (Duration: 58:11 — 106.4MB)
Subscribe: RSS
kay here we go again – will go on a one week trip and the guestmix I was
supposed to get has not been delivered so far. Guess I will not get it…
So no show
next weekend. Sorry… Will be at home until september afterwards! 😉
My track of the week is a collaboration between EDM DJ/producer/radio
presenter and label owner David Noakes from Brighton UK and chart topping
Diva Shena who has worked and had hits with many of the big names in the
EDM world (Michael Gray/The Weekend, Alex Gaudino/Watch Out). The extra
funky remix of "Little Sister" is coming from The Stereo Flow, a Billboard
Magazine dance charting duo of Montreal born Dan McConomy and Parisian
based Michael Buyens.
Welcome to a new weekend!
*The Tracklist:*
1. Pizza Brothers Feat. Elton Jonathan Kroon – It's Time (Original Mix)
2. Tune Brothers & Dacia Bridges – I Begin To Wonder (Alex Kenji Organic
Disco Remix)
3. Grand St. & Amrick Channa – You Showed Me (Citi Psyche Anthem Mix)
*The Retro Track*
4. Village Girls Vs Andrea T. Mendoza Feat. AJ – La Isla Bonita (Club Mix)
5. Jerome Robins Vs The Dolly Rockers – What About My Love (Etienne Ozborne
& Peter Brown Remix)
6. Alex Whisper & Mick Teck – Get Up And Dance (Original Mix)
7. John Newman – Love Me Again (Max Sanna & Steve Pitron Mix)
8. Texas – Conversation (Bimbo Jones Vocal Mix)
9. Lady Lago – Pushin Forward (Delicious Clubmix)
*DJ's Favourite This Week*
10. David Noakes Feat. Shena – Little Sister (The Stereo Flow Remix)
11. Reda Lahlou – Circles (Original Mix)
12. Majuri Vs SandMan – What A Feeling (Original Mix)