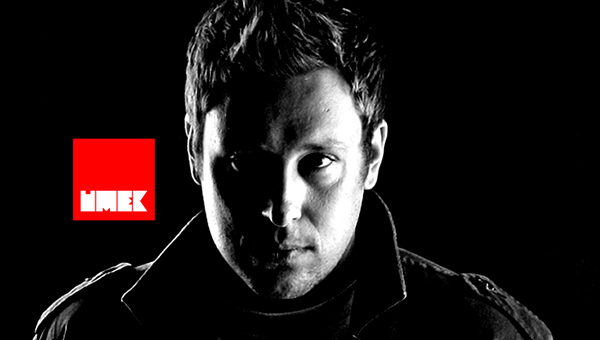 UMEK tears up Ultra Chile and Argentina
Slovenian techno juggernaut UMEK is in the middle of his first overseas tour of 2013. Starting in South America he rocked the dancefloor on both Ultra festivals in Chile and Argentina. Moments after he had finished his set, the internet got flooded with tweets and YouTube videos of extatic fans.
He is now headed to Toronto where he will headline his first North American label night with his 1605 imprint, followed by his debut in New York's Webster Hall, where he will share the stage with Pleasurekraft. Definitely something New Yorkers look forward to.
His festival appearances will continue in San Bernardino, where he will make his first appearance on the main stage. He won't be playing the main stage on UMF Miami, but he will instead join his fellow techno legend Carl Cox on his famous Carl Cox and Friends stage.
In case you want to interview him on one of the upcoming gigs, please contact us at press@umek.si
Upcoming gigs:
8. March 2013 / 1605 Night @ Sound Academy / Toronto, Canada
9. March 2013 / Webster Hall / New York City, United States
15. March 2013 / Tricky Falls / El Paso, United States
16. March 2013 / Beyond Wonderland / San Bernardino, United States
20. March 2013 / 1605 Night @ Mokai / Miami, United States
22. March 2013 / Ultra Music Festival / Miami, United States
Latest UMEK releases:
UMEK & Pleasurekraft Korea [1605] / http://snd.sc/ZcyxYu
UMEK I Need You [1605] / http://snd.sc/YbO22f
UMEK – Spank! [Spinnin Records] / http://snd.sc/ZcyGel
UMEK & Uto Karem – Eternity [Agile Recordings] / http://snd.sc/WJH47u
Latest 1605 releases:
Olivier Giacomotto – Jilik EP / http://snd.sc/XOR4wN
Stefano Noferini – Duper EP / http://snd.sc/YSRdfA
Roy Rosenfeld Elektricity / http://snd.sc/Y5jy1V