Tiesto Launches Spotify App
Tiësto fans have a unique chance to connect with the superstar DJ and his tunes though a new Spotify app.
The launch is part of Spotify's artists apps that are designed to "make it easier for users to connect and engage with their favourite acts", reported The Next Web.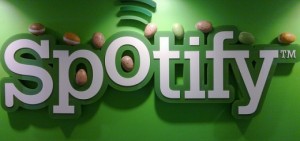 Artists get to take control and present listeners with their pick of tunes and playlists, offering a more organised selection of the service's 18 million tracks. Tiësto's Club Land app features single of the week and album of the month posts, plus updates, artwork and behind the scenes photos.
Spotify says it's all about offering users curated tracks, teaching them about sub-genres and suggesting new talent they might like to hear.
More and more artists are expected to get their own space on Spotify over the next few weeks. Electro house DJ Steve Aoki will be joining soon. And Quincy Jones, producer of Michael Jackson's 'Thriller', is sharing and caring now.
Source: http://www.mixmag.net