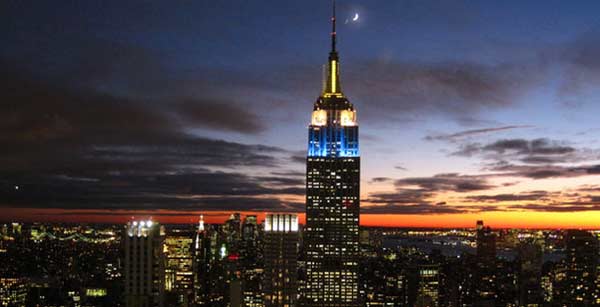 SWEDISH HOUSE MAFIA LIGHT UP THE EMPIRE STATE BUILDING
Last night EDM juggernauts Swedish House Mafia brought their Black Tie Rave to New York to raise money for Hurricane Sandy support.
Tickets for the event were auctioned off to raise money for victims of the Hurricane.
To show appreciation, and to celebrate their arrival in the Big Apple, the Empire State Building was lit up in the colours of the Swedish flag. (See image above.)
SHM will be playing at Madison Square Garden tonight after tickets for the event sold out in eight minutes. If you've missed this one, you can catch Ingrosso in Miami on March 21.