Steve Angello Sheds Light On Swedish House Mafia Split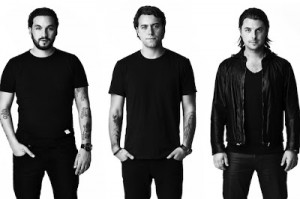 Back in June we reported that DJ royalty Swedish House Mafia were to retire after their next tour.
The news was released to an unsuspecting public and since then many fans have been left wondering why the trio called it a day.
In an interview with Rolling Stone, Steve Angello revealed that the supergroup were at a juncture where they couldn't go anywhere new.
"We reached a point where we don't know what the next move would be," Angello said.
He added that the recent announcement didn't have anything to do with tension within the group:"We're like brothers. We're still here. It's not like anybody has died. We've had beyond our dreams and we've come very, very far. We just felt like, 'let's stop touring'"
Swedish House Mafia's final show together will take place in Stockholm on November 24.