House Music Podcasts – Now Listed On TuneIn.com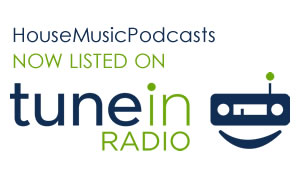 We are pleased to announce our online radio stream is now listed on http://tunein.com/radio/House-Music-Podcasts-Radio-s172440. You can now listen to our 24/7 radio stream via your mobile phone. This includes iPhones, Blackberry's and other mobile platforms.
TuneIn is a free service that lets you listen to anything in the world from wherever you are. Whether you want to hear music, sports, news or current events, TuneIn offers over 50,000 stations, all yours, for you to choose from. From finding local stations to discovering new stations from around the world, TuneIn brings you to where you want to be.
To listen in via your device, all you need to do is search for "House Music Podcasts Radio" or visit the website link below.