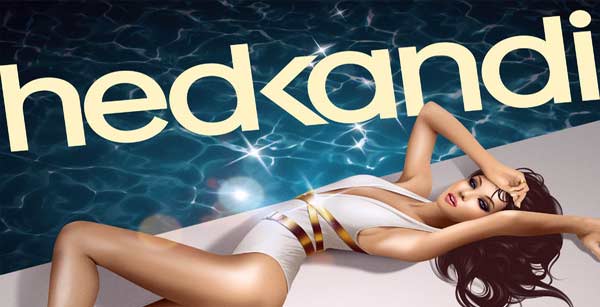 Hed kandi Miami 2013 – Album
With Miami's position as the USA's dance music hub ever-strong and house music continuing to inspire dancefloors around the globe, Hed Kandi returns with another Miami devoted album.
March is an exciting time for the Miami music scene, with Winter Music Conference and Ultra Music Festival occurring within the same two weeks and hundreds of thousands of EDM obsessed fans flocking to live it up in view of one of the most infamous skylines and sandy beaches in the world. Hed Kandi Miami 2013 captures the upfront, awe inspiring sounds set to roll off the decks at every seductive, chic party to hit the city this year.
Hed Kandi headline DJs, Phil Faversham and Carl Hanaghan, have put their unrivalled knowledge to work to select the crème de la crème of house grooves featuring a selection of records that take you from the pool party pre-parties straight through to the upbeat sounds of the Hed Kandi club floor, with an uplifting mix of deep house and harder house beats that reflect the perfect Miami club night.
Hed Kandi: http://www.hedkandi.com/music/product/38931/hedkandimiami2013
iTunes: https://itunes.apple.com/gb/album/hed-kandi-miami-2013/id604859616&ls=1?affId=1405655
Release Date: 04 March 2013
Tracklisting:
Mix One – Pool Party – Mixed By Carl Hanaghan

01. Yogi & Husky – You & Me
02. ATFC feat. Inaya Day – Reach Out To Me (Pray For More's in Love with Mjuzieek Mix)
03. Sandy Turnbull feat. Mr. Bailey – Dreaming
04. Alfred Azzetto feat. Rasul – More Of You (Soulmagic Classic Remix)
05. Luvlife – Miami Heat
06. Vice City Groove – Living From The Mind (Miami Central Mix)
07. The Shapeshifters – It's Alright (Main Mix)
08. Doctormusic Project – Stood For Love (Simon Barbaresi Hot Mix)
09. Soul Avengerz – Love You Feel 2013 (Grayson P. Remix)
10. Bruckmann, Steve Kid, John De Mark feat. Onix Lan – Keep On Groovin' (Antoine Cortez Remix)
11. Antoine Cortez – Sometimes (Jerome Robins 1999 Mix)
12. Jay Vegas – Born Free
13. Live Element – Be Free (Carl Hanaghan Reconstruction)
14. J Nitti – The Touch (Vocal Mix)
15. Frankie Knuckles pres. Director's Cut – The Whistle Song (Supernova Remix)
————————————————————
Mix Two – The Club – Mixed By Phil Faversham
01. Tom Forester & Kava Groove – Prozak
02. Nick Curly – Underground (Dennis Ferrer Remix)
03. Kings Of Tomorrow – Let Me Tell You Something (Sandy Rivera's Mix)
04. Dino Lenny – West End Girls
05. Sam Skilz feat. Emory Toler – I Love America (David Penn & Rober Gaez Remix)
06. Ted Nilsson, Garrett & Ojelay feat. Pryce Oliver – Better Days
07. Sonny Fodera & Danny Kane feat. Jacqui George – You Made Me Do It (Grant Nelson Remix)
08. Chicken Lips – He Not In (Groove Armada's Dub Reconstruction)
09. Todd Terry – Jumpin (Iban Reus Remix) 5:20
10. Duke vs. K-Klass vs. Triple Dee – So In Love With You
11. The Cube Guys feat. Rudy – The Whistle
12. Roger Sanchez and Prok & Fitch – Take You There
13. Etienne Ozborne & Benny Royal – Can You Feel It
14. Matteo DiMarr feat. Roland Clark – An Angels Prayer
15. Franky Rizardo feat. Tess Leah – The End