BENGA: "My next Album will have Justin Bieber, Madonna and Avicii"
One of our favourite pranksters, Benga has said that he's going to work with Madonna, Avicii, Justin Bieber, Azelia Banks and Flo Rider on his next solo album.
What's more, he's revealed the next Magnetic Man album will feature Prince, James Blake, Stevie Wonder and Lenny Kravitz.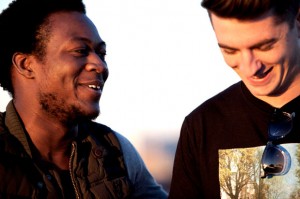 Although he seems to have called in a lot of the industry's A-listers, the dubstep artist seems a little disillusioned with the whole scene: "I don't want to be a part of dubstep anymore."
"People jumped on the bandwagon, now a year later, they've jumped on the next bandwagon and are bad mouthing what's going on in dubstep," he added.
And Skream backed him up: "It's got a bad reputation because it's become a trend."
Skream said he's retiring from any Skream work, and has decided he's just working with metal bands. Benga explained: "Dismantle is now the new Skream, because he's handsome and young".
We'll leave it up to you to decipher what's true and where the notorious pranksters are playing.
You can watch the full video interview on NME here.
www.benga.co.uk
www.myspace.com/bengabeats
www.facebook.com/iambenga
soundcloud.com/iambenga/
Source: http://www.mixmag.net/words/news/benga-my-next-album-will-have-justin-bieber-madonna-and-avicii