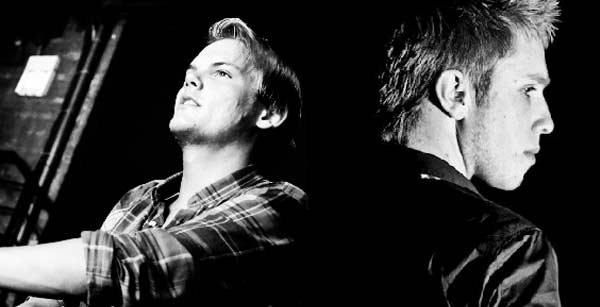 Avicii: UK Number 1 Came 'Completely Out Of The Blue'
Current chart-topper Avicii has revealed that his current UK No.1 with Nicky Romero I Could Be The One came "completely out of the blue" to the pair.
Speaking exclusively to MTV News at XS nightclub in Las Vegas, Avicii, real name Tim Bergling, said being top of the Official Charts "feels amazing" and added how great it is to share the accolade with collaborator Nicky Romero:
"[Nicky is] one of my better friends in the industry too so it's really cool to have this together… we could never have seen that coming."
On their hilarious video for I Could Be The One – which has so far racked up over 18 million YouTube views – Avicii also spoke of his delight at the finished product:
"When I read the storyboard I thought it sounded funny but the actual video became even better than the storyboards so I was really pleased with how it turned out."
And what of the rumours of a collaboration with Linkin Park's Mike Shinoda later this year?
"I've worked with Mike Shinoda from Linkin Park and we've had a couple of sessions," Bergling said.
"We're still kinda figuring out where we want everything to go with the track and stuff but I mean he's a really good guy and super talented."
Source: http://www.mtv.co.uk/news/avicii/375807-avicii-uk-number-1-came-completely-out-of-the-blue