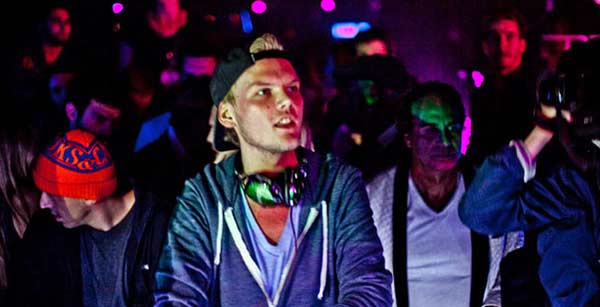 AVICII OUT OF HOSPITAL AND BACK ON TOUR
As we reported, last weekend Avicii was taken into hospital for 'stomach related issues', following another episode last year due to excessive partying.
Now he has been admitted out of hospital and is now back on the road in Australia.
The Swedish DJ tweeted to his 600,000+ followers: "Finally out of the hospital and on recovery mode and trying to pull everything together in order to do as many shows as possible!
"Doctors won't allow the Brisbane afterparty due to the excess travel it involves, but I'll be doing Sydney, Melbourne and Adelaide: both Future and Goodlife!"
He then apologised to the Australian fans who didn't get to see him: "I'm also really sorry for everyone who wanted to see me in Brisbane and Perth, I really did everything I could days prior to get better.
"But I wasn't allowed to leave hospital until now. I was gonna remove my gallbladder now which might be behind all of this too but luckily I'm able to do that at a later time! Right now I'm just really relieved to be out of the hospital and to be able do the shows that I can.
"En route to Melbourne!"
Stay on the green teas and H2O, Avicii.
Source: http://www.mixmag.net/words/news/avicii-out-of-hospital-and-back-on-tour