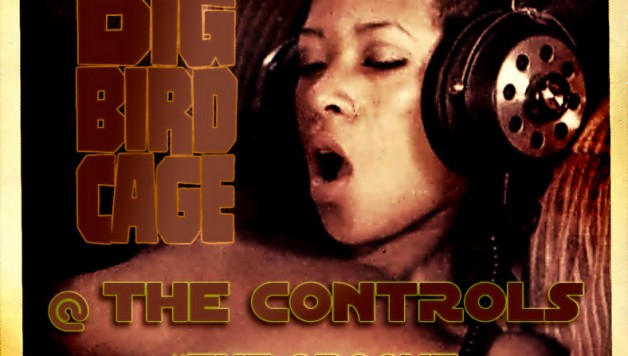 TBBC @ THE CONTROLS – VOL.2 "The Groove Slightly Transformed" (The Big Bird Cage In The Mix)
Here we go with another mixtape by THE BIG BIRD CAGE..
This time a SUNNY, sometimes RUFF, but always FUNKY.. state of mind..!!!
Some Jackin, Some Disco, Some Funky Grooves..
SUMMERTIME IS HERE !!!
Incl. 2 new exclusive upcoming BIG BIRD CAGE tracks..
01 – Corduroy Mavericks – Break From The Norm
02 – Ricky Indo – Big Dub & A Smile
03 – Prince Dred Ft. Bunny Sigler – Freak Like Me
04 – Syllie G – The Funk Right Here
05 – Doorly – Groove Me
06 – Demuir – Jacker's Anthem
07 – Erick Morillo Ft. Harry Romero – Jungle Blood
08 – Anhanguera & Alvaro Smart – Bad Guy
09 – Samma Lone – Skeet Anthem
10 – Kenny Summit & Reelsoul – The Right Way
11 – Jam Master – My Best
12 – Chic vs Busta & Q-TIP – If You Really Want To Party
13 – Disclosure & Friend Within – The Mechanism
14 – That Peruvian Boy – Same Old Shizz
15 – Damb – Kay
16 – DJ Fudge – Good Inside
17 – The Big Bird Cage – Dyn-O-Mite (Demo Version Pt. 1)
18 – Pharrell ft. Jay Z – Frontin' (Disclosure Re-Work)
19 – Dirtytwo – Dance To My Beat
20 – Sidney Charles – Ruffline
21 – Erik Bo – Jazzy Girl
22 – Stefano Mango – I Got Da Funk
23 – Aback – Love So Strong
24 – The Big Bird Cage – Big Momma's Disco
25 – Kool & The Gang – Summer Madness (High PKWY's Edit)