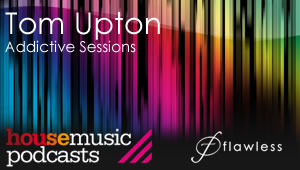 Tom Upton
Published On February 16, 2013 |
Artists
Tom Upton is a versatile house DJ from the UK, with a natural talent to bring any dance floor to frenzy.
Resident dj for Flawless London and Evolved Audio, Tom's creative skills and ability to work at crowd to new heights will never go unmissed.
Tom started playing and mixing with his decks at an early age, in fact his love of music and getting his first set of decks started in the summer of '96. Since then Tom has become a well known dj across London and on a global basis.
A born and bred clubber / music lover, who has been influenced by djs such as Paul Van Dyke, Maurio Picotto and Norman Cook.
Starting his DJ career in smaller venues playing what he loved. His Thursday, Friday and Saturday night residencies across various venues around Surrey turned into a big success, playing some of the very best house, club and commercial house music of that time.
With a passion for music, Tom has always enjoyed listening to any genre. Following a love for trance back in 1996, more recently Tom has progressed into the love of mixing funky electro house and club classics and tech house.
Tom has rocked dance floors around the UK including Pacha, SE1, Ministry of Sound, Egg, Essence, Indigo, Barcadia, Junk Club just to name a few. Tom has also been involved with a number of festivals including GuilFest 2009 which he rocked a crowd of over 2500 clubbers. (http://www.youtube.com/watch?v=t2_ojgXOYKM) Alongside these venues Tom has supported other global brands including Hed Kandi.
Mid summer of 2009 Tom Upton and Mark Masters collaborated and put together a very unique website called www.HouseMusicPodcasts.co.uk this project has taken the industry by storm and has be a useful resource for networking.
Tom's involvement with a number of music projects more recently has progressed into Tom becoming a director of Flawless London (www.Flawlesslondon.co.uk ) and is focused on taking the brand to new heights in 2010.
As the lead website developer for Flawless London, Tom has been working within the industry for approximately 15yrs. Tom has been involved with a number of large music related projects over the last few years. As the lead web developer Tom has helped promote many successful brands globally, and also firmly established his own name and following across all parts of the world with his weekly radio shows.
Tom, the brains behind the Flawless UK websites and has spent many long hours pushing the website up the major search engines. With a wealth of experience dealing with Internet Radio and Dj Artist websites, Tom has been able to deliver an exceptional website.
Music Played
Funky House, Electro House, Tech House, Club Classics
Venues Played
Pacha London, Junk Club, Mantra, Indigo, Havana's, HaHa Bars, Funky End, Yates's Wine Lodges, Raunchy Rhythms Radio, The Babalou Brixton, Phatbeats, Bar Square, Casa Funk, Havana's, INC, DUSK, HouseofDance.net, SSRadio, and many many more.
Website
http://www.tomupton.net