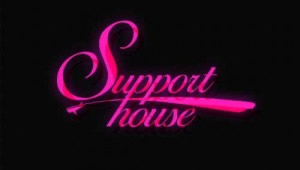 Support House Records
Published On February 16, 2013 |
Artists
Support House Records / Radio Show

The heads of Support House Records, Ivan Enot and Paul Ksky , present a new 2 hour podcast for your listening pleasure.
Introducing a new monthly show, which includes fresh music from the world of house and new SHR releases. Ksky will be in the mix for the first hour, featuring deep-tech sounds, deep bases and classical chords. Ivan will take the decks for the second hour, with more funky and groovy beats.
Last year Support House released 5 tracks with DJ support from; Laurent Garnier, Grant Nelson, Eddie Matos, Ibiza Sonica (Radio), Daniel Kyo, Da Funk, Derrick May, Danny Tenaglia, Roger Sanchez, Jimpster, Dimitri from Paris, George Morel, Noah Levine (XLR8R, Urb), David Harness (Billboard), Jake Childs,
Mark Picchiotti (Billboard), Lawnchair Generals, Ken ECB, Chris Udoh, Fer Ferarri, Lady D, Dave Cannalte (Billboard), Ibiza Global Radio, Anthony Molina, Fernanda Diaz, Da Funk, Sebastian Davidson, Mr. Jones.
http://www.myspace.com/supporthouse
KSKY
Ksky's remixes and tracks began to appear in the internet shops in the begging of 2008. During this year he made his single" Ksky – Its black Pink" on the Moscow's label Deepology and launched (with Ivan Enot) digital label "Support House". SH releases are always in the playlists of famous djs and are seen in top rating lists of different music shops all over the world . Ksky is very active in the Support House brand promotion, he always makes events in SPB with the European musicians. So on the Support house events there were present: Shur I Kan, Jimpster, Milton Jackson, Manuel Tur, Troydon, Yass, Joshua Iz, Hipp-E, Bryan Jones, Joey Youngman, Demarkus Lewis… ..
IVAN ENOT
Ivan Enot is one of the inspirer and owner of record label 'Support House'. The DJ and producer from Saint Petersburg, whose name tied with a deep sound forever. His sets is impregnated by North cities lyrics and despite of his passion for funky & tech, he gravitate to a dept, height and infinity anyway. His main brainchild is a SHR label, there he is producing his Russian friends' music. For the last 6 month label released 5 valuable EP and it's got a support from artists from all over the world. The latest release by Ivan Enot – 'Grooves of the Heart' was released in OM Records, in the Om' 15th Anniversary Album.