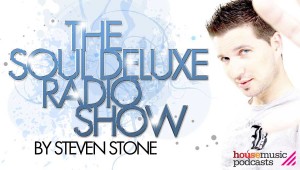 Steven Stone
Published On February 16, 2013 |
Artists
Steven Stone has always been in the world of music but it was at the age of 14 that he found his real calling, Djing, and he's been perfecting it ever since.
Wanting to improve his innate qualities as a DJ, he entered the well known School of Audio Engineering (SAE).
Influenced by musical legends such as Earth Wind and Fire, George Benson, Luther Vandross, Bob James, Diana Ross, Bobby Bird, Incognito, Jamiroquoi and the Brand New Heavies, Steven succeeded in producing sweet and soulful house tracks with a beautiful blend of Soul, Jazz, Funk, Latin and Disco.
This multitalented producer is also known under the aliases "Art & Pleasure" and "Groove'o'Holics" under which he spins his magic to craft a different and inviting sound.
For the full Steven Stone remix & production catalogue (plus exclusive promos) go to www.traxsource.com For DJ bookings/Remix/Production enquiries email stefano@deluxemusic.ch
Check out:
New promo on Barcoda, Support on this one already recieved from, DJ Meme, Richard Earnshaw, Micky Moore, Stereo Mutants, Graham Sahara, Redsoul, Christian Alvarez, Davidson Ospina, Greg Fenton, Umberto Giannini, Danny Clark, Andy Holder. Fabio Bacchini, Youness RAJI, Fabio Tossi, DJ Circle….
Website:
http://www.deluxemusic.ch
Myspace:
http://www.myspace.com/djstevenstone