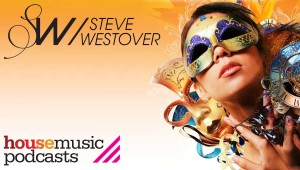 Steve Westover
Published On February 16, 2013 |
Artists
Steve Westover is the Resident Dj and Owner of Flawless and has been the driving force behind the company since it was launched back in December 2005 and after many successful events has put the Flawless brand on the map.
Steve started he's Dj career at the tender age of 14 when he got he's first pair of turntables. He started he's first residency at 17 at local bars in the South London and Kent area trying to establish himself within the industry.
To say Steve loves House Music is a understatement, he lives and breaths it 24/7 always pushing to make himself better and to find the best new House Music. Steve currently has monthly residencies at Flawless, Brighton Rocks, Precious People, ITi, to name a few. Steve has rocked dance floors around the UK and abroad including Pacha, SE1, Ministry of Sound, Egg, Cafe De Paris, Essence, Inigo, Barcadia, Amari.
Steve achieved a life long ambition in 2007 when he played in Ibiza at some of the finest clubs including Es Paradise, Plastik, Hush, Eden & Orange Corner.
Steve is known for his ability to read and play for the crowd rather than just play to the crowd. He's sets consist of a progression through House music starting with uplifting main room funky house progressing into the more tougher electro tracks. Wherever Steve has played he has had people glued to the dance floor all night.
" House Music is a religion to me and one of my biggest passions in life, I listen to it day and night 24/7. I can honestly say I am having the time of my life at the moment. Its what I have worked hard for over the last ten years and since launching Flawless back in 2005 it has open many new doors for me within in the industry.
Flawless are delivering upfront quality house music whether it be deep underground funk to uplifting vocal house or full on twisted dirty house! 2009 is going to be a busy year for us! " The next step for me is to get into the Production side of things. I have already produced my first track Westover & Boldt – CASA which should be set for release mid 2009 so keep your eyes peeled! "
"Flawless has given me a channel to express myself through the brand on a large scale, playing good house music to good people who love it. Just as much as I do."
If you would like to book Steve for any events please contact him at flawlesslondon@gmail.com
Music Played
Vocal House to Dirty & Twisted House