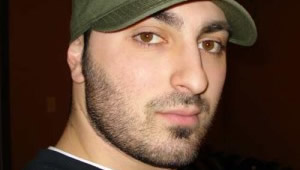 Serge Belmonte
Published On February 18, 2013 |
Artists
Born in Toronto in 1982. Sergio Belmonte grew up listening to his parents old Italian music up until about grade 5 when his music background started to expand. After grabbing a copy of Kris-Kross' "Jump, Jump" he temporarily abandoned the Italian vinyls and started his collection of Hip-Hop and Dance tapes. This was only the beginning.
After completing an Honours Bachelor of Arts in Economics at York University and a Bachelor of Education at Nipissing University and currently working full-time as a French teacher during the day and part-time at TD Bank in the evenings, his late nights are dedicated to making music and partying hard. His musical influences range from The Temptations, Supertramp, and Nas, to Jovanotti, Pavarotti, Deadmau5, and The Red Hot Chili Peppers.
His DJ set consists of house music with a trance and techno feel to it. His first remix "Gotta Get That" is set to be released on September 1, 2009 with HJM records in collaboration with Dave Roy Bland. Currently he is working on his first single in his home studio.
"Opportunity dances with those who are already on the dance floor."
H. Jackson Brown Jr.
——————————————–
MANAGEMENT / PRODUCTION / REMIX
enquiries please contact:
Belmonte17@hotmail.com
——————————