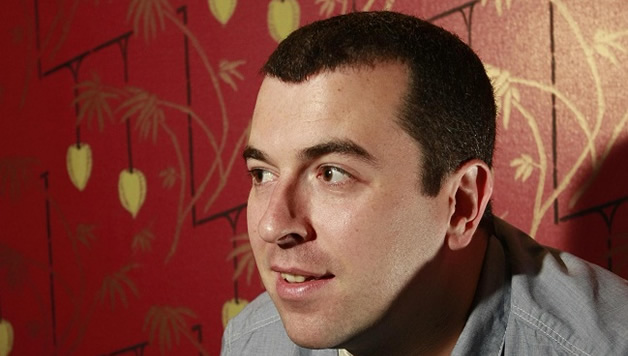 Redsoul (David Wareing)
Published On February 18, 2013 |
Artists
RedSoul is UK DJ/Producer David Wareing.
David was resident at legendary UK club "Angel Deelite" for 8 years and in this time has played alongside the majority of the major players in the scene, including the likes of Masters At Work, Sandy Rivera, Kerri Chandler, Brian Tappert, Kerri Chandler, Deep Swing, Jamie Lewis, Pound Boys, Knee Deep, Full Intention, Kid Creme & Junior Jack, Joey Negro, Grant Nelson etc etc. www.angeldeelite.com
More recently he has been resident at Manchester's 'Funkademia' night at One Central Street playing across the board disco, funk and house classics alongside his own trademark mashups and edits! www.funkademia.net
David has also guested at the majority of the UK's finer clubs over the years including the likes of Garage City (London), L'America (Cardiff), Bed (Sheffield), Traffic (Coventry), Sankeys Soap (Manchester), The Whitehouse (London), Hush (Middlesborough) Fuzzy Logic (Blackpool), Soul Tonic (Leeds) and further afield at venues such as Redlight @ Les Bains, Love & Happiness @ Nirvana Lounge (Paris), Ultra Lounge @ La Rotonde, (Aix En Provence), Club NL, Zebra Lounge and SOL (Amsterdam Dance Event).
In 2004 he was also booked as the main UK artist on the Heineken/Amstel 'SummerJam' week of events in Curacao, Netherland Antilles (Carribbean) which consisted of 7 dates on the sun-drenched Carribbean isle and attracted national TV, Radio and Newspaper attention.
Alongside running his own podcast online with SSRadio, David has provided guest mixes and interviews for shows wordwide such as Hed Kandi (Galaxy Network) RLP (Radio FG, Paris), Slammin (Galaxy 102), The Touch (Vibe 101, UK) and the Traxsource Radio Show.
PRODUCER
In 2005, he launched his own record label 'Playmore Music', which to date has seen releases featuring DJ Meme, Deep Swing, Andrea Love, Craig C, Robin Rush and Word Of Mouth amongst others. www.playmoremusic.co.uk
RedSoul Discography & 'Remixography' includes:
2009
Inaya Day – Reap (Deep Sugar/Strictly Rhythm/D:Vision)
Beyonce – Ego/Broken Hearted Girl/Video Phone (Colombia/Music World)
Colton Ford – Losing My Religion (Peace Bisquit)
El Rojo Alma – Amelia (Playmore)
Jody Watley – Candlelight (Avitone)
Solange – F*ck The Industry (Music World)
Jill Jones – Weekend (Peace Bisquit)
RedSoul Feat Andrea Love – Heat U Up 2009 (Playmore)
BOA – Energetic (Arsenal)
Rhythm Cartel AKA RedSoul & Central Avenue – Bad For Me (J:Funk)
Killers – Human (White)
T:57 – Listen (Music World)
NSFW Feat. Alec Sun Drae – Gettin Hot (Playmore)
2008
Sinden & The Count of Monte Cristal – Beeper (Domino) (UK Top 40)
Beyonce – If I Were A Boy (Colombia)
Hugo Puntito – Wam Rhap (Playmore)
DJ Meme – Chanson Du Soleil (Playmore)
Cazwell – I Seen Beyonce (Peace Bisquit)
Mary Mary – God In Me (Colombia)
Breakthrough – Green Like The Sun (Pantone)
Groove Invaderz – Lead U To Love (Playmore)
Nicole Tyler/Greg Dorban – Its A Shame (Reelgroove)
RedSoul – Music Land EP (Playmore)
Liquid People Pres. Danism Feat Heidi Vogel – Hypnotise (Sole Music)
RedSoul Feat Andrea Love – Heat You Up (Melt You Down) (Playmore)
Michelle Williams – The Greatest (Central Ave & RedSoul Remix) (Sony)
RedSoul Feat Robin Rush -Secret Rendezvous (Playmore)
Enrico Mantini – Pleasure Of The Highest Sense (Deep Connectors)
2007
Jazztronik – Samurai (RedSoul Remix) (Pantone, UK)
RedSoul Ft D'Layna – Believin' In Love (Look At You, US)
Groove Invaderz – Sweet Music (RedSoul Remix) (Double Shock)
Soularis– Mancunian Way (RedSoul Remix) (Sunsoaked))
Formation Soul – Enjoy (RedSoul Remix) (Centric)
Physics – Holdin On (Seamless)
Strange Bedfellows Feat Crystal Waters – Its Over (RedSoul Remix) (Peace Bisquit)
RedSoul & Fabio Bacchini – Nightfunk Voyager EP (Starfunk)
2006
Kelis Bossy RedSoul Remixes (Virgin) (UK Top 20)
RedSoul & RaShaan Houston Its Alright (Generate, US)
Charles Dockins Love Song Remix (Needle Fuzz, US)
Soularis Ft Denise Johnson Fire RedSoul Remix (Seamless)
C Dock Da Loop Scientist Ill Be Good RedSoul Remix (Loop Science, US)
Escondido – Enamorada (RedSoul Remix) (On Board)
DJ Meme – Sun Is Coming Out/Chanson Du Soliel (RedSoul Remix) (TBC)
2005
Deep Swing & RedSoul Spotlight Donna Washington Celebrate (Generate, US)
RedSoul Feat Mark Mondragon Deep N Low (Look At You, US)
First Choice Smarty Pants (RedSoul Remixes) (Philly Groove, US) (Traxsource Xmas #1)
RedSoul & Craig C Change EP (PlayMore, UK)
2003
RedSoul First Love E.P. (First Love, Tijuca, Funk Her, So Hot) (RedSoul Music)
The Long Run Mambo Jambo (RedSoul Remix) (Mighty High, NL)
2002
RedSoul My Mind (RedSoul Music)
Meen Hombre Sundown (RedSoul Cali Sun Remix) (Audio Expression)
Alongside countless other remixes, booties and edits that seemed to slip through the net!
Compilations the above tracks feature on include:
Louie Vega In The House (Defected)
Hed Kandi Disco Heaven 2008 (MOS)
Roy Davis Jr Get Large (Large, US)
DJ Zone First Class (Time Italy)
Club Session Vol 10 (D:Vision)
Stereo Sushi 14 (MOS)
Soul In The House 2 Phil Asher (Slip N Slide/Kickin)
Stereo Sushi 14 (MOS)
ESouncial Of Champs Elysses (4M)
DJ Disciple – Uploaded Vol 1 (Seamless)
Tinted Beats N Breaks Solitaire/Static Revenger (Tinted, AU)
MTV Mashups (MTV Compilation)
RLP Total Diva 3&4 (RLP Mix France)
Galaxy FM/Slammin Boys On Your Level (SuSu Recordings)
RLP Total Dancefloor 3 (RLPMix Records)
For production/remix enquiries please contact David Wareing via RedSoulMusic@aol.com