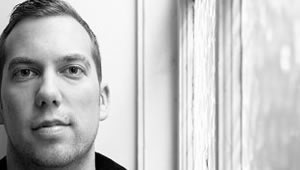 Nicc Johnson
Published On February 18, 2013 |
Artists
Born in Amsterdam and raised in the electronic mecca of Ibiza, Nicc Johnson continues to be inspired by more than ten years of involvement in the White Island's signature sound. Beginning at the age of 16 in the Pacha Boutique, Nicc's journey has taken him on tours of Europe, Australia, and Asia. Through his world travels, Nicc has found his global sound and created a unique musical experience.
A year-round resident in Ibiza, he celebrated a very succesful weekly winter party with house Sessions Extraordinaire every friday (house sex) at Grial -nominated best ibiza bar 2007, dj awards-( www.myspace.com/grialibiza ).
This summer he is the newest member of the PACHA FUNKY ROOM RESIDENTS and he still holds a weekly guest spot on ibiza global radio's celebrated and nominated show Housevibes with Joan ribas, amongst an increasingly busier dj schedule both national and international.
HISTORY :
During the summer of 2008, Nicc could be heard all over the Island, with residencies and regular sets in Pacha's Funky Room, at SoulHeaven pre-parties, where he was selected and approved by Louie Vega to spin, in Guarana -nominated on various occasions in the dj awards-, and at the famous Savannah Sunset Café.
Always looking to share his passion for music with the world, Nicc has also collaborated with TRAXSOURCE ( www.traxsource.com),as their ibiza affiliate manager , and FREEVIEW (www.freefloat.net).
The summer of 2008 followed an impressive splash back onto the Ibiza scene during the summer of 2007 when Nicc held residencies and guest appearances along side Louie Vega, Grant Nelson, Brian Tappert, Fedde le Grande, Jay-J and many more. He played at the MN2S weekly pre-parties alongside heavyhitters of the house scene. He has also played other guest appearances including sets at Privilege (world's biggest club) and El Divino and many others around the world.
Recent sets include : Ministry of Sound with Terry Farley and Mutiny's Dylan Barnes in Shanghai. Nicc johnson also headlined at Attica in Shanghai and made guest appearances down under. Amongst a few are the Arthouse in Sydney and the Geisha club in Perth.
Nicc johnson is all about house music! …..its a spiritual thing, a body thing, a soul thing. anything house goes……deep,funky,soulful,tech,banging,chunky house!!!
Check out the online mixes to get a feel of his sound! or on www.ibizaglobalradio.com, luvhouse.fm, tillate radio, rawfm