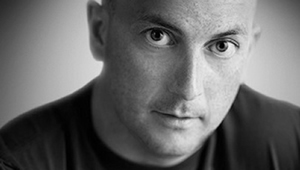 Mikey Gallagher
Published On February 18, 2013 |
Artists
With over 15 years playing at clubs from London to LA, Miami to Sweden and Shanghai to Ibiza, Mikey Gallagher has made his career as a world class DJ.
Drawing from sexy funked-up beats and twisted disco basslines, it's his understanding of timing and momentum in the mix that tease the crowd into a higher state, en-trancing the dancefloor, before unleashing a record that will have people not just leaping up and down, but howling with emotion.
He was also resident DJ on nationwide tours for Ministry Of Sound for their worldwide selling albums 'Annual' and 'Clubbers Guide' and co-hosted the popular MOS Express radio show on Ministry Of Sound Radio for 5 years.
As a producer, Mikey has written, produced and remixed tracks for many artists apart from himself including: Leona Lewis, Danny Howells, JUSTICE, Nightcrawlers, Run DMC, DJ Pierre, Stonebridge, Deborah Cox and Felon.
Mikey now lives in LA, frequently tours overseas for Ministry of Sound and runs his established dance label – House Sound of LA. He is extremely happy to be part of the Hed Kandi family as resident DJ with gigs across Mexico, Canada and the USA.
http://www.facebook.com/mikeygallagher
http://www.twitter.com/mikeygallagher
http://www.myspace.com/mikeygallagher