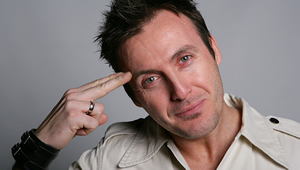 Martin Wright
Published On February 16, 2013 |
Artists
Martin Wright has been a well-respected pioneer of the house scene for over 20 years.
Since cutting his teeth on the decks in Hong Kong and Singapore, Martin's worked with a host of global stars including StoneBridge, Danny Rampling, Lee Burridge and Sandy Rivera to name but a few.
Passionate, dedicated and relentlessly full of energy, he's capable of transforming dance floors into a quivering frenzy with the mere flick of a switch (or 'fader' in his case!)
Now one of Fierce Angels' most fearless DJs and a proud ambassador for the brand, Martin zips all over the world to bring funky, sexy, vocal house to the most far-flung dance floors on the planet.
He's also dedicated to mentoring new and emerging DJ talent, and can be found hosting courses for The DJ Academy up and down the country.
Not satisfied with just DJing, mentoring or editing, Martin dedicates the rest of his time in the studio working on different projects. Look out for him under one of his guises 'Disco Lunatics' with Timmy Vegas of Soul Central.
You can check out Martin's Clubbing pages in glossy Midlands lifestyle magazine '69', and catch him at a fabulous Fierce party soon!
www.myspace.com/theofficialdjmartinwright
www.djmartinwright.com
www.fierceangels.com