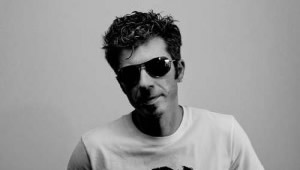 Henry John Morgan
Published On February 19, 2013 |
Artists
One of the most explosive new production teams to rise from the Italian dance scene is now taking the world by storm! Henry John Morgan's producer is Davide Ippolito with the live support of the DJ Kristiano Capelletti; together making a team of Italian house superheroes, who have been known to shake down parties every time his single "Cherokee" gets played.
Amazing support from the big names (Bob Sinclar, Roger Sanchez, The Scumfrog, Eddie Amador, David Guetta, etc) and already playlisted on the networks (Pete Tong BBC Radio1, Scott Mills BBC Radio1, Steve Smart Kiss 100, Andi Durrant Galaxy, etc). Watch out for this little monster killing the airwaves and being the buzz tune of Ibiza. On the buzz chart for 2 weeks (top 3) and signed in Uk to Ministry Of Sound, in USA to Ultra,etc.
Be assured that HJM is one to keep your eye on from now on into the future! Previously, Henry John Morgan concentrated on the production of remixes. In December 2007 the massive remix of Bellatrax "I Can't Help Myself" and championed by BBC Radio 1's Essential Selection, Judge Jules' Global Warm Up and Steve Smart on Kiss 100, amongst others.
The Henry John Morgan remix of Bellatrax "I Can't Help Myself" reached 1 on the Billboard Airplay Dance Chart for 3 weeks. Henry John Morgan has also produced remixes for DISCORAMA, JOEY NEGRO, DAVE ROY BLAND, FLASH REPUBLIC, CARLO DALL'ANESE E FABIO CASTRO, FLOWER POWER, KIDBASS FEAT. SINCERE, BOB SINCLAR, ONE ESKIMO, ALEX GAUDINO.
Following on for the success of Cherokee Henry John Morgan goes from strenght to strengh with a new club project (not the follow up) HJM "Faith No More", buzz chart n. 2 and plays from Judge Jules Radio 1.
Follow up of Cherokee: California (instrumental) is out 01.07.09. (Vinyl), 27.07.09 (Digital) and California's Dream on 17.09.09 with Full Release. Brand new single for Henry John Morgan! Energy and quality from the first to the last beat! Absolutely hot! California is featured by Juliet, the Avalon girl.
California's Dream supported by all the big names and championed 3 times by Pete Tong on his Essential Selection (BBC Radio1), licensed to Utra Records (USA). Another new club project for 2010 is HJM "Milano" On Magnificent Rec, supported By Tiesto, Benny Benassi, Judge Jules, etc and with the awesome rmx of Alex Gaudino and Jason Rooney. New Release for 2011: Henry John Morgan "A Dream" Out Soon…
DISCOGRAPHY:
2007 – HENRY JOHN MORGAN vs GWEN STEFANI "Good"
2008 – HENRY JOHN MORGAN "Cherokee Go With It"
Played by Pete Tong, Scott Mills and Judge Jules on BBC Radio 1, Steve Smart On Kiss, Andi Durrant on Galaxy, Supported by Bob Sinclar,
David Guetta, Roger Sanchez, etc…
2 on the Official Buzz Chart for 3 weeks.
Signed to Ministry Of Sound (UK), Ultra (USA), Blanco Y Negro (Spain), etc.
2009 – HENRY JOHN MORGAN "California"
Played by Pete Tong, Steve Smart, Matt Darey, Mark Doyle, Andy Norman, etc. Supported by Chris Lake,
Robbie Rivera, Tom Novy, Eddie Thoneick, Thomas Gold, Flash Brothers, etc.
2010 – HJM "Milano"
Supported by Tiesto, Judge Jules, Benny Benassi, Alex Gaudino, Robbie Rivera, etc.
2011 – Henry John Morgan "A Dream"
REMIXES:
2007 – BELLATRAX "I Can't Help Myself" Henry John Morgan Rmx
n.1 on the Billboard Chart for 3 weeks
Played by Pete Tong, Judge Jules, Steve Smart, Andi Durrant, Supported by Bob Sinclar, Scumfrog, Etc.
2007 – DISCORAMA "Giddy Up A Go Go" Henry John Morgan Rmx
2008 – CUBETRONIX "That Sound" Henry John Morgan Re-Edit
2008 – DAVE ROY BLAND "Vista Latina" Henry John Morgan Rmx
2008 – FLASH REPUBLIC "Star" Henry John Morgan Rmx
2008 – FLOWER POWER "Forbidden Fruit" Henry John Morgan Rmx
2008 – KIDBASS FEAT. SINCERE "Goodgirls Love Rudeboys" Henry John Morgan Rmx
2008 – BELLATRAX FEAT. TINA COUSINS "Can't Hold Back" Henry John Morgan Rmx
2008 – CARLO DALL'ANESE & FABIO CASTRO "Monday" Henry John Morgan Rmx
Played 2 times by Pete Tong on the Show
2 on the Buzz Chart
2009 – BOB SINCLAR "Love You No More" Henry John Morgan Rmx
2009 – ONE ESKIMO "Givin' Up" Henry John Morgan Rmx..
2009 – ALEX GAUDINO "Just Because Of You" Henry John Morgan Rmx
MORGAN & BLAND "Orion"
2010 – JASON ROONEY "Stop The Rock" Henry John Morgan Rmx
2010 – JAZZBIT "Sing Sing" Henry John Morgan Rmx
2010 – THE PLAYN STARS FT ROMANTHONY "You Needed Me" Henry John Morgan Rmx
2010 – COMPACT DISCO "I'm In Love" HJM Edit
HJM Current Top 10 Chart November 2010
1.Wolfgang Gartner "Illmerica"
2-Alex Gaudino "I'm In Love (I Wanna Do It)" Robbie Rivera Rmx
3-Kris Menace Ft Emil "Walking On The Moon" Henrik B Rmx
4-Nirvana Vs FLG "Back & Forth Spirit" Alex gaudino & Jason Rooney Bootleg
5-HJM "Milano" Alex Gaudino & Jason Rooney Rmx
6-Afrojack Ft Eva Simons "Take Over Control" Ian Carey Rmx
7-Martin Solveig & Dragonette "Hello" Sydney Samson Rmx
8-Compact Disco "I'm In Love" HJM Edit
9-Mohombi "Bumpy Ride" Sebastian Ingrosso Rmx
10-Henry John Morgan "A Dream"
WEBISTES:
http://www.myspace.com/henryjohnmorgan