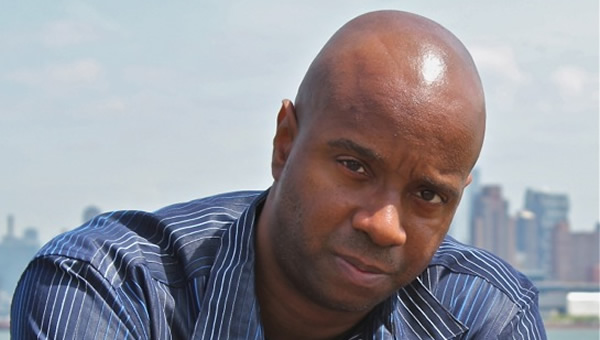 DJ Dove
Published On February 19, 2013 |
Artists
Born in New York City and raised in Hoboken, New Jersey by Cuban parents, Barbarito Capote aka DJ Dove had devoted most of his career fine-tuning the sultry sounds heard throughout his eleven years as a producer.
During the last few years, Dove has been requested by artists to perform with them (Erick Morillo, DJ Disciple, Roger Sanchez, Murk, Todd Terry, Robbie Rivera, and Benny Benassi) and has also written and collaborated with a few others (Inaya Day, Heather Leigh West, Sandy Rivera, Junior Sanchez, DJ Exacta and Frankie Feliciano).
Dove is in demand due to his patience in production and sexy underground sound.
DJ Dove's most notable productions have included Inaya Day's "I'm Touched" and "Unkind" with Milk 'N' Sugar, as well as "Nobody But You" featuring Ladylife (licensed to two notable compilations by Erick Morillo's Subliminal Sessions 11 and Toolroom Knights Volume 1 mixed by Paul Harris). "Don't Make Me Wait 2007″ versus The NYC Peech Boys, and "You're My Only" featuring Nora Doncheva rocked the house! Dove's solo projects include "Love Me Right", "Feel the Sun", "I Want It All", "Illusions" and "I'm Free", and his remixes of Josh Winx's "Don't Laugh 2000″? were monster records for Dove, solidifying him a prime spot onTheDJList.com.
Full Intention's "Your Day Is Coming"?, Roger Sanchez's "Not Enough"?, DJ Disciple featuring Michelle Weeks' "Turn It Around"? and his biggest remix to date Starkillers "Discoteka"? were tremendous for Dove increasing Industry recognition of the talented DJ/Producer, and opened the door to many more remix requests from the Majors. Through his talent, hard work, and commitment to house music, Dove has earned a great deal of well-deserved respect from his peers in the Dance Industry and has built a substantial fan base globally.
New records for Dove include the single DJ Dove presents Hidden Identity, "My Woman"? (out on Charles Solana's Miami-based Southside Recordings label) which is set for release in July 2008, as well as DJ Dove featuring Heather Leigh West, "Closer,"? which will be released on Tenzendia Records Italy in September 2008.
Dove's discography is a novel! Current remix projects include Phunk Investigation vs. Boy George "Generation of Love 2008″? (Absolutely Records), Artie Cabrera feat. Lisa Pure "Rainfalls"? (Full Throttle Recordings), Ronnie Maze featuring Tyra Juliette "Give It Up"? (Neurotic Groove Records) which is set for release in Summer 2008, and Kevin Bryant "Who You Wanna Be"? (Gladys Pizarro's Launch Records) which drops September 2008
DJ Dove is currently touring the US, Europe, and Canada including a new monthly residency in Washington, D.C. at Josephine Nightclub. He is prominently DJ-ing the New York City circuit at highly publicized clubs like Pacha, Cielo, Water Taxi Beach (Long Island, NY), and Mansion. His weekly residencies include his own event "Divino"? at Room Fifty5 located within The Dream Hotel, a monthly residency at Le Souk Lounge & Mantra Lounge, and events with "Made In Italy"? NYC (as the only US DJ to play in his fourth year with them) plus multiple tours in Italy. DJ Dove also has a highly popular weekly radio show, "The True Divine with DJ Dove," in the UK: www.ssradiouk.com. Check him out, and see what all the hype is about!