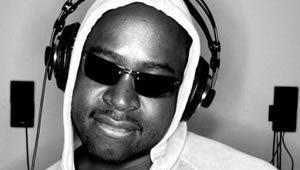 DJ Disciple
Published On February 19, 2013 |
Artists
To try to categorize Disciple is pointless, such is his diverse talent. Happily surging between dance music genres, he's the only DJ in New York that plays music for both the traditional and trendy scenes.
His UK profile is legendary, working in more clubs than any American DJ to ever grace those shores. For the past 12 year Disciple played in at least fifty clubs a year for the last ten years. For the last five years his travels have been documented on www.djdisciple.com. With his music and DJ performances known all over the world, it's been Disciple's voice that has become the catylist for quality dance music in the last two years. The voice behind 'Work it out', 'Changes', 'Rise up' and his new appearance on 'Destination' added another notch to his career.
Nominated for 2008 Beatport artist of the year, Disciple's 2006 Ibiza smash hit 'Work It Out' got picked up by Universal's House- Trained records in the UK and play-listed on Radio1 while appearing on MTV at the same time.
In 2007 Catch 22 Recordings bought talents David Tort, DJ Ruff, Gilbert Le Funk, and Angel De Frutos to the forefront to the dance music industry.
'Changes', a collaboration between David Tort, DJ Ruff and Disciple went on numerous compilations including, Ministry Of Sound, Erick Morillio's Subliminal Sessions, Club Azuli (Space), and Pacha Ibiza 2007 just to name a few. It stayed on the Beatport digital top three downloads for two months.
Gilbert Le Funk's remix of 'Work It out' appeared on MTV and video outlets worldwide, giving him the re-mixer appeal he always imagined.
Angel De frutos, the resident DJ of Catwalk in Spain, produced 'LA Girls' with DJ Ruff and David Tort. Disciple wrote the lyrics to 'LA Girls' along with vocalist Caprice Menthlow, making it such a big hit in LA, that MTV used it for their series The Hills.
Disciple's last release "Rise up" was another underground anthem thanks to remixers Jesse Garcia and Dub Deluxe who bought the record to number one in Spain. Roger Sanchez championed the record so long that he put it on his Release Yourself compilation.
Even with the labels notoriety, Disciple's presence in New York has not slowed down. "Form and Funktion", "Mondaze @ Lesouk" and "The Next Level Party" are all events that he performs at monthly.
The Next Level Party is his deep-tech and soulful house night, while 'Form & Funktion', a new party Disciple and Nikki McNally started in June is a new night at Room 205 in Manhattan that focuses on techno, minimal, and alternative house music with a unrestricted music policy.
Lesouk his bi- weekly residency is known all over the world and caters to the international electronica dance only Disciple can bring.
Disciple is working very hard to release his third album in 2009, while still continuing to expose new talent from the label.
With the world literally his oyster Disciple is reassuringly grounded as to his future and his role in general in dance music: "For me it's important to remember that DJing made me what I am and that's always the first for me. I see dance music going through a very big change shortly. It can't stay the way it is and I aim to change with it. You have to. Ultimately it's all music and if you love and understand music, you'll know that its fluid, forever flowing, forever changing. It's wonderful to embrace that and go with the flow but yet always be original, always be yourself."
Venues Played
United States, Eurpoe and World Wide