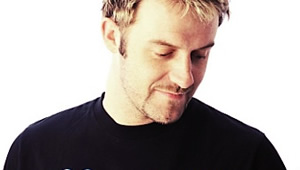 Antony Angel
Published On February 18, 2013 |
Artists
At the moment I currently have my own radio show called Essential House on 21 stations around the world ,I'm also on the AM Frequency in Brisbane in Australia on a Friday from 16.00 – 18.00 entertaining the Australians and also the FM Frequency in Cork in Northern Ireland with Essential House. I'm getting around 1.2 million people per week arcoss all the stations around the world. I have Stonebridge, Groove Junkies, Defected. LAmercia Promotins, Toolroom, Pukka Up, Cr2 Records as well as Radio 1s Young DJ of the year Joshua Roberts all as monthly residents on my shows. I have recently started doing an Electro/Tech radio show as well called Tuff & Twisted Sessions which features some of the above labels as residents.
I'm also a Stereo Sushi resident DJ (Hed Kandi's little brother) and have played many gigs for this up and coming brand,and have travelled extensively for them. As well as having featured artist every week on my show I also have the Stereo Sushi tune of the week and play very regular for Stereo Sushi playing the best in US House and Garage in some of the best venues around the world, I have also helped to pick track's for the new releases. I often help with the press side of new album launches which include writing reviews and supplying mixes which have been used as promo material in HMV and Zavvi.
I have interviewed Todd Terry (1 of only 5 worldwide interviews in 2007), Erick Morillo , Martin Solveig, Simon Dunmore, Ron Carroll, Josh from Blaze, Jim 'Shaft' Ryan,Seamus Haji, Terry Hunter and Groove Junkies, K Klass, Aaron Ross, Copyright, Quentin Harris, Richard Earnshaw, Danny Rampling, Frankie Feliciano, Marc Evans, Mark Knight, Michael Gray and Miss Patty for my radio show. I have recently been asked to host the Groove Junkies radio Show called MoHo on Essential House every month, only a handful of DJs have been asked to do this worldwide and I'm the only one in the UK.
I also work for Defected records writing reviews for the brilliant website and also for Housepage.net, and ourhousemusic.net. I have also been featured in DJ Mag for my September 2007.
I have also just signed an on going contract with Slappa DJ Cases. Part of this deal includes me being a representative for the company and being featured in advertising as well as advertising on my radio shows.
I'm currently playing anything from Funky to Soulful, Deep to Uplifting House as well as Electro House and hold down residencies at some of the busiest nights in the North-East. This year has seen me playing in Ibiza for both Stereo Sushi and also at Eden for Garlands as well as the boat parties and at Plastic. As well as my second home Mauritius.
Some videos from past events are available on youtube under antonyangell1, mixes can be supplied if required as well if required.
Myspace
www.MySpace.com/AntonyAngell