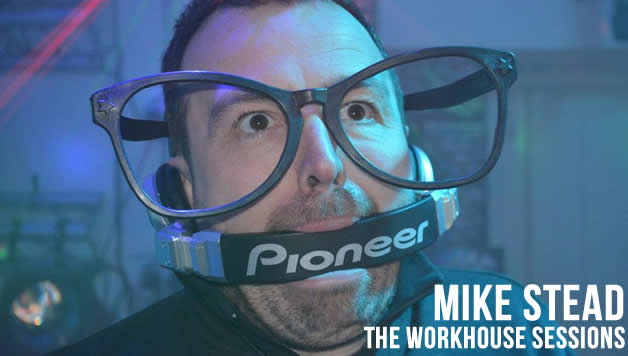 Mike Stead – The Workhouse Sessions – Vol.15
Podcast: Play in new window | Download (Duration: 2:04:42 — 285.4MB)
The WorkHOUSE Sessions vol15 / The Andy Lee episode
This week on the show Producer Alan is back and on fire with his usual quick humour .
We have 3 new hot tracks : Producer Al's pick – Disciples – they don't know
Jusst's pick – Boris Brejcha – on da houz
Mikes pick – TODD TERRY / royal house – get funky.
Our special guest is Producer & DJ Andy Lee , whom delivers a excellent mix with some hot exclusives including a remix of his own . And of course Andy Lee is in the HOT seat for the interview of DOOOOM . And not forgetting the usual features to the Workhouse session radio show, the random record and classic closer . Another great show from the team .
Andy Lee HotMIX 45 PLAYLIST
Leigh D Oliver – sick
catz n dogz – brock landers
Rich Wakley – lip service Kreature remix
DJ Sneak – back
Truth Be Told – sonnen
Jacky – nineteen
Philip Bader "official page" – handmade Detlef remix
Gene Farris – it's the underground
Dene Antony – old school Andy Lee – DJ/Producer remix
LISTEN, LIKE, SHARE & REPOST